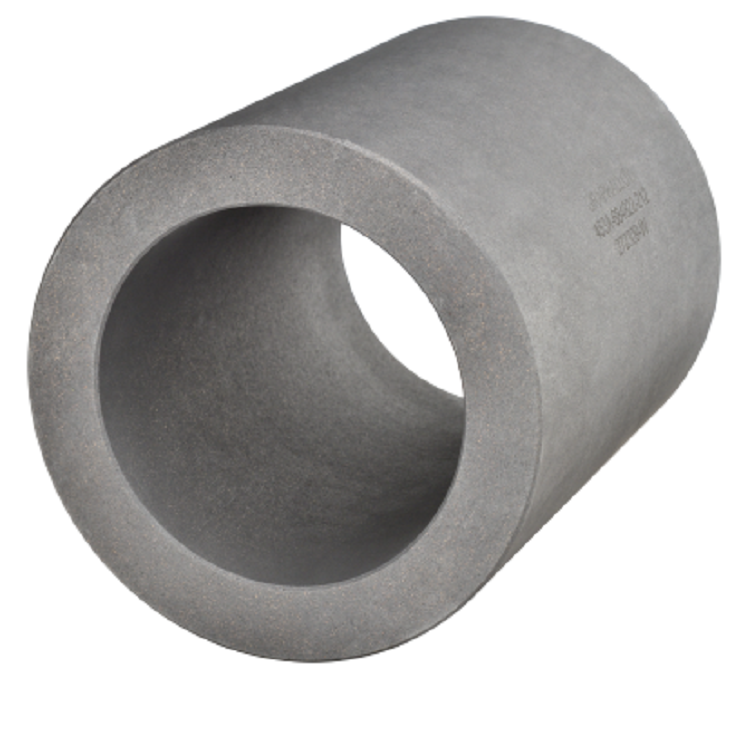 The Graphite Metallizing Corporation, manufacturer of self-lubricating Graphalloy bushing materials, has announced that its Graphalloy bushings are working successfully with screw compressor pumps to compress gases.
Screw compressors compress gases using male and female rotors that rotate in opposite directions. As the gas progresses along the rotors, it is compressed as the volume space between the rotors decreases, creating compressed gas at the discharge.
In one application, Graphalloy bushings were used in a screw compressor in hydrogen gas service, a high speed, low load application for the bushings. Both aluminium bushings and plain bronze bushings had failed but the use of Graphalloy bushings was successful.
Graphalloy material is self-lubricating, non-galling, can handle low lubricity service and withstand temperatures from -400°F (-240°C) to +1000°F (+535°C). Its use with screw compressors is its latest successful application.
Graphalloy is a graphite-metal alloy, available in over 100 grades with specific properties for many different engineering specifications. Common applications include pumps and wastewater and NSF and WRAS grades of Graphalloy material can be used in municipal well pumps and water treatment plant applications.