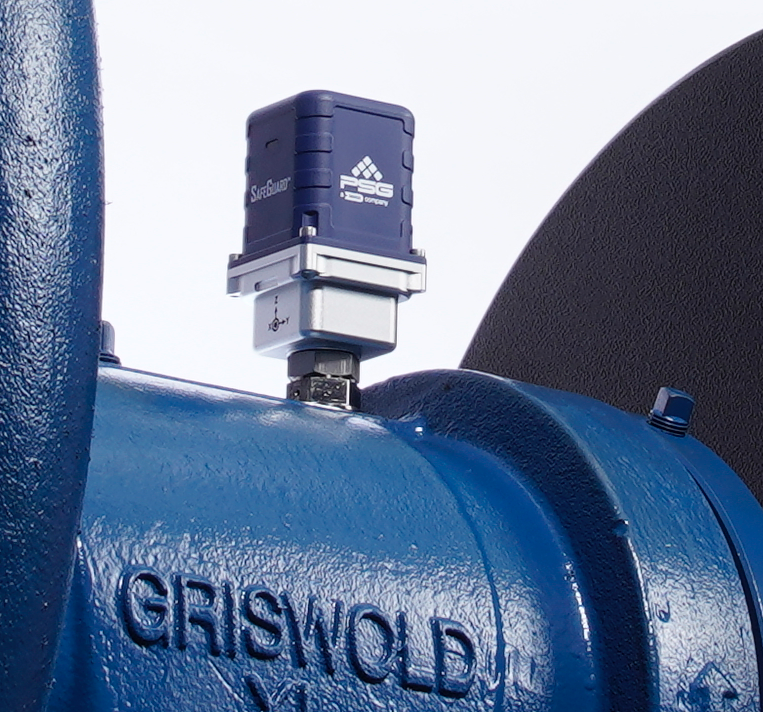 Griswold, part of PSG, a Dover company, has introduced SafeGuard, a diagnostic tool which features wireless access and 24-hour proactive alerts for the user.
Current diagnostic technologies often provide a warning signal without details about the root cause or clear guidance on a resolution. In addition, most only monitor the health of the pump, not the motor.
The SafeGuard preventative maintenance tool remotely monitors both the pump and the motor 24 hours a day with continuous cloud connectivity.  If an issue occurs, a proactive alert is automatically generated, including clear actionable guidance for a resolution. The company says this proactive approach to pump monitoring can help lower maintenance costs by up to 30% and result in up to 75% fewer breakdowns.
SafeGuard is designed to monitor all types of centrifugal pumps. Four battery-powered sensors are included in the SafeGuard system as well as a node/sensor reader. All four sensors work in unison to predict the full health of both the pump and the motor. This allows for a complete diagnostic analysis that reads the tri-axial vibration, temperature, and electromagnetic values for the pump and motor.