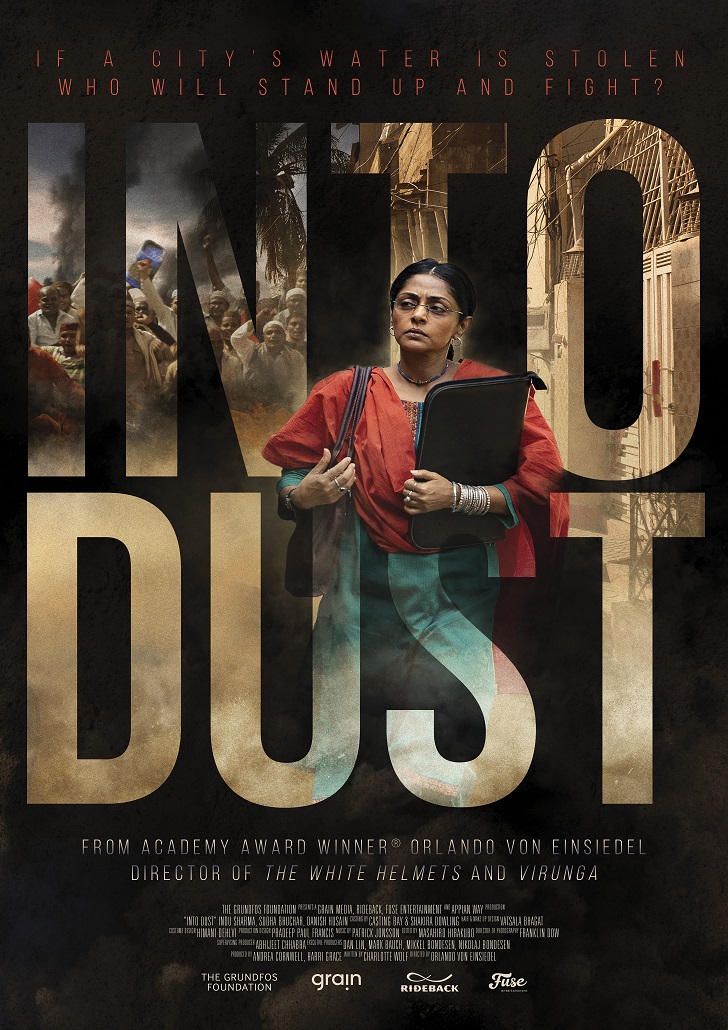 The Denmark-based Grundfos Foundation, part of the Grundfos Group, is partnering with Academy Award-winning film director Orlando von Einsiedel to present Into Dust, a docudrama based on a true story that brings attention to the value of water.
The film tells the extraordinary story of Perween Rahman, a woman who sacrificed everything to provide Karachi's poorest communities with clean, safe water.
Today too few people are aware of the seriousness of global water challenges. "Two years ago, the Grundfos Foundation decided to engage in a special project to help the world understand the serious consequences of the global water crisis. Today, we're proud to present Into Dust," said Kim Nøhr Skibsted, executive director, Grundfos Foundation.
Set against the backdrop of the global water crisis, Into Dust focuses on Rahman's heroic effort to fight the injustice of poor communities that have to pay high prices for water that is rightfully theirs.
Commenting on the film, director von Einsiedel, said, "This is a story that really spoke to me on multiple levels. We wanted to pay tribute to Perween Rahman's extraordinary life and work while also making a film that sparks a conversation about the global water crisis."