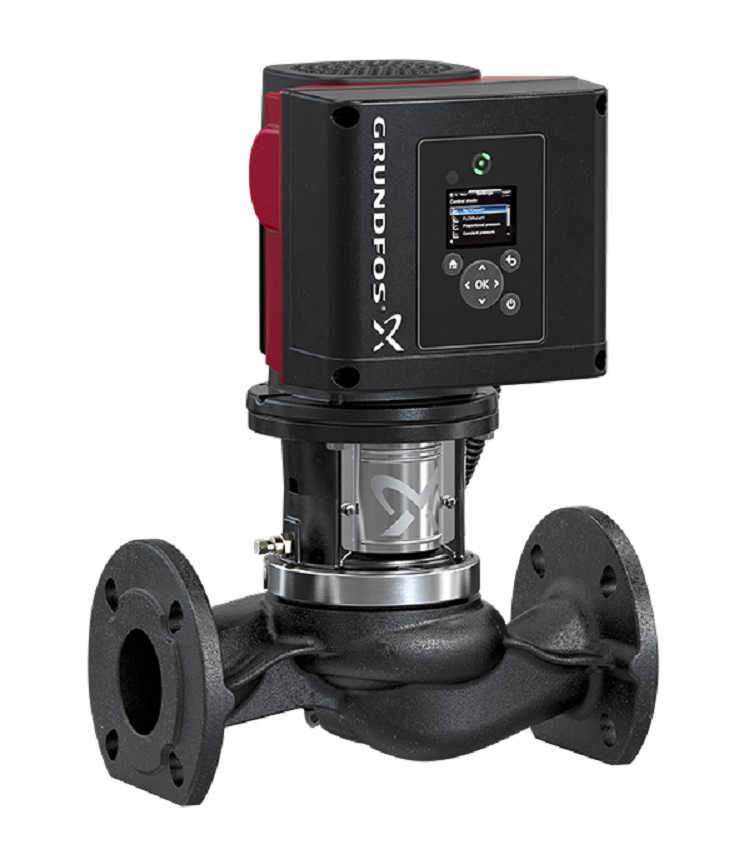 Grundfos has introduced its TPE3 in-line pump for heating and cooling applications in commercial buildings.
The newest addition to Grundfos' portfolio of intelligent pumping solutions, the TPE3 features a permanent magnet motor, high level hydraulic efficiency, a series of advanced control modes, multi-pump functionality, and a monitoring system to maintain system efficiency.
The TPE3 features Grundfos' flow limiting function, which eliminates the need for a pump balancing valve and so reduces the pressure loss. It also has a built-in heat energy meter that can monitor heat energy distribution and consumption.
TPE3's integrated ΔT control cuts down on the costs of a differential temperature sensor, as it can operate based on the measured difference between flow temperature and return temperature. This is done via the built-in sensor and connecting one external sensor directly to the TPE3, which allows the pump to take charge of the system's need for flow based on differential temperature.
The TPE3 is an in-line pump that can be used in all heating, cooling and district energy systems. The company says it offers increased boiler protection if combined with an external temperature sensor that measures the return water temperature.  It is also designed to increase system efficiency in one-string heating systems by ensuring that that ΔT is maintained as originally intended.