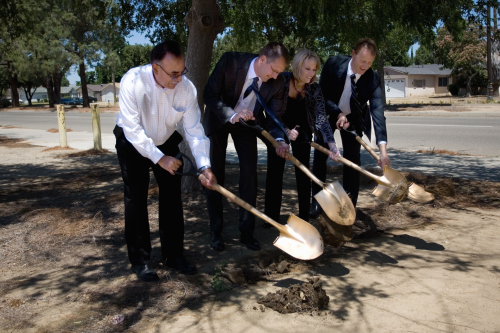 The new Grundfos Master Plan features water-conscious landscaping, a natural filtration system and two water detention basins in order to eliminate the use of potable water for campus irrigation.
The water conservation initiative will also include a recovery system to reclaim, treat and reuse rainwater to irrigate the new water-wise landscape.
The new water-wise landscape design replaces existing plants with species that consume less water and are more appropriate to the area's demanding climate.
With the new design, the Grundfos Fresno campus, which originally consumed nearly 6 million gallons of potable water each year, will reduce water demand by more than 83%.
Dave Mortensen, senior vice president of finance and quality manager for Grundfos, said the project demonstrated Grundfos's commitment to "take its own medicine" with respect to sustainability and the appropriate use of potable water.