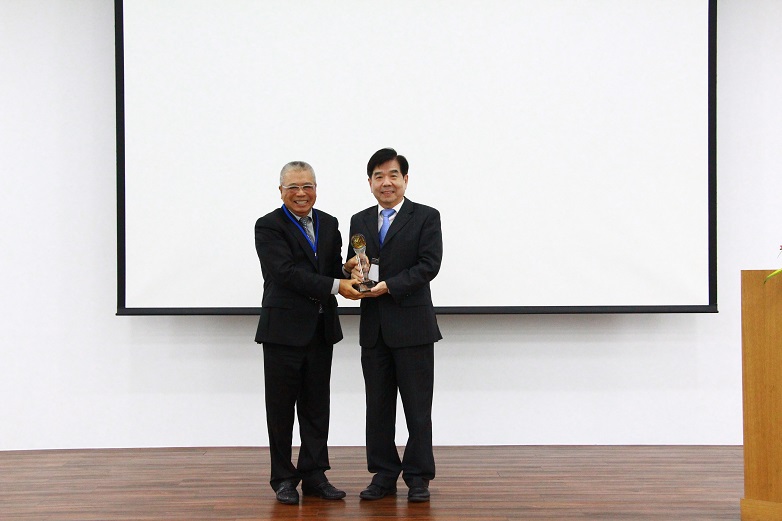 The Taiwan Machine Tool Manufacturers Alliance (M-Team) has recognised Grundfos Taiwan as 'Top Best Supplier' for the third consecutive year.
After winning the 'Best Supplier' award for three consecutive years in 2014, 2015 and 2016, Grundfos Taiwan was first conferred as 'Top Best Supplier' in 2016, and then again in 2017 and 2018.
The 'Top Best Supplier' award was inaugurated in 2016, with the aim of recognising outstanding suppliers who have won the 'Best Supplier' award for three consecutive years.
"We are honoured to be recognised once again, by an industry alliance, as a leader in supplying pumping solutions to the machine tool market," said Grundfos Taiwan's plant director John Pien. "This award is testament to our commitment in leading industry innovation by focusing on local infrastructure and technology development."
In selecting this year's winners, M-Team auditors visited all of its suppliers and evaluated their performance based on criteria around lean operation, business, technology, and service. For 2018, Grundfos Taiwan was the only multinational supplier to receive the "Top Best Supplier' title.
Jui-Mu Hsieh, M-Team chairman and chairman of the Quaser Machine Tools Inc, said: "Grundfos Taiwan has demonstrated excellence across all aspects, and has once again set the benchmark for other suppliers within the M-Team family. We are confident that Grundfos Taiwan's knowledge and expertise will continue to propel the local machine tool industry to greater heights."
Grundfos Taiwan consists of two companies, Grundfos Taiwan Operation and Grundfos Taiwan Sales.
The Grundfos Taiwan Operation was set up in 1989, as the first Grundfos Group production site in Asia. Located in the Tongluo Industrial Park of Miaoli County, Taiwan, the factory produces more than 400 000 pump units annually, supplying the local market as well as Japan, South Korea, China, India, Australia and ASEAN countries.
Grundfos Taiwan Sales was established in 1992. Headquartered in Taichung, Grundfos Taiwan Sales has two branches in Taipei and Kaohsiung, and one service centre in Miaoli.
Grundfos Taiwan provides energy efficient pumping solutions for various applications across diverse segments including domestic & commercial buildings, industries, and water utilities (water & wastewater management).