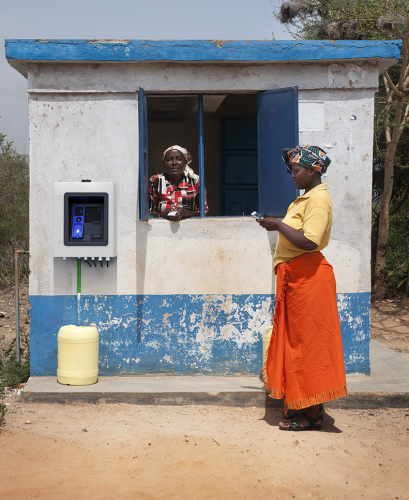 Grundfos won the award in the Information and Communication Technologies category for employing technology in its approach to sustainable water supply solutions in Kenya and Uganda.
"The award clearly demonstrates that it makes good sense to design smart, sustainable, reliable and durable solutions that can improve the quality of life for people in the developing world by providing them with clean and affordable water. I expect that the UN award means that Grundfos will be in an even stronger position with politicians, investors and water utilities in our efforts to provide more people with easier access to clean drinking water," said Grundfos CEO Mads Nipper.
Sustainable water supply solutions powered by solar energy account for a growing share of Grundfos's activities.
The Danish pump manufacturer has recently started to manufacture two new Lifelink products in India: AQtap, which supplies water against payment and enables the water utility to control the price and ensure that the water system is maintained, and AQpure which treats surface water and river water to drinking water quality.
The Momentum for Change initiative is spearheaded by the UN Climate Change secretariat to highlight some of the most innovative, scalable and replicable examples of what people are doing to address climate change.
More than 450 initiatives competed for the UN award and Grundfos was one of 16 winners.