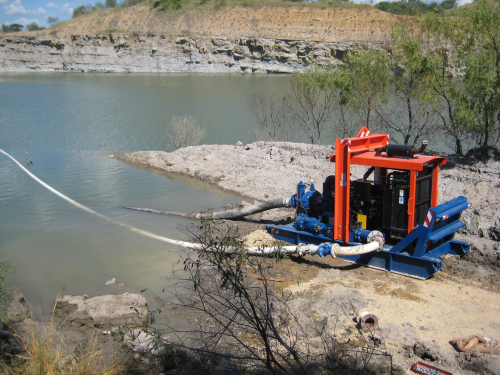 Sykes says that the HH160i provides a maximum shut head of 140 m and a maximum flow rate of 188 l/sec. When operating at the best efficiency point (B.E.P) the HH160i produces 95m of head at a flow rate of 137 l/sec.
According to Sykes, the HH160i has a 78% efficiency at B.E.P., as well as good shaft stiffness and a new heavy duty SAE (diesel) bearing frame. Sykes claims it has designed the HH160i to be robust, reliable and efficient. This all leads to lower operating costs, less fuel usage and reduced maintenance. The company adds that the flexibility of the HH160i pump makes it highly suitable for rental businesses and mine sites where application and duties are varied.
"There are many improved features to the HH160i that will make it an attractive option to pump operators in the mining, quarrying, construction and rental market sectors," said Darren Coles, Sykes Group Engineering Director. "Like all Sykes pumps the HH160i has impeller and replaceable wear plates in 316 s/s as standard."
Sykes adds that the new SAE (diesel) mount bearing frame ensures consistent drive coupling alignment - a good feature for mobile skid applications. Over-sized bearings that are oil lubricated and fully protected by bearing isolators also help to reduce maintenance costs. The HH160i is fitted with a high pressure cartridge mechanical seal. The mechanical seal pumps its own glycol quench fluid allowing the HH160i to prime and re-prime on dry run applications.