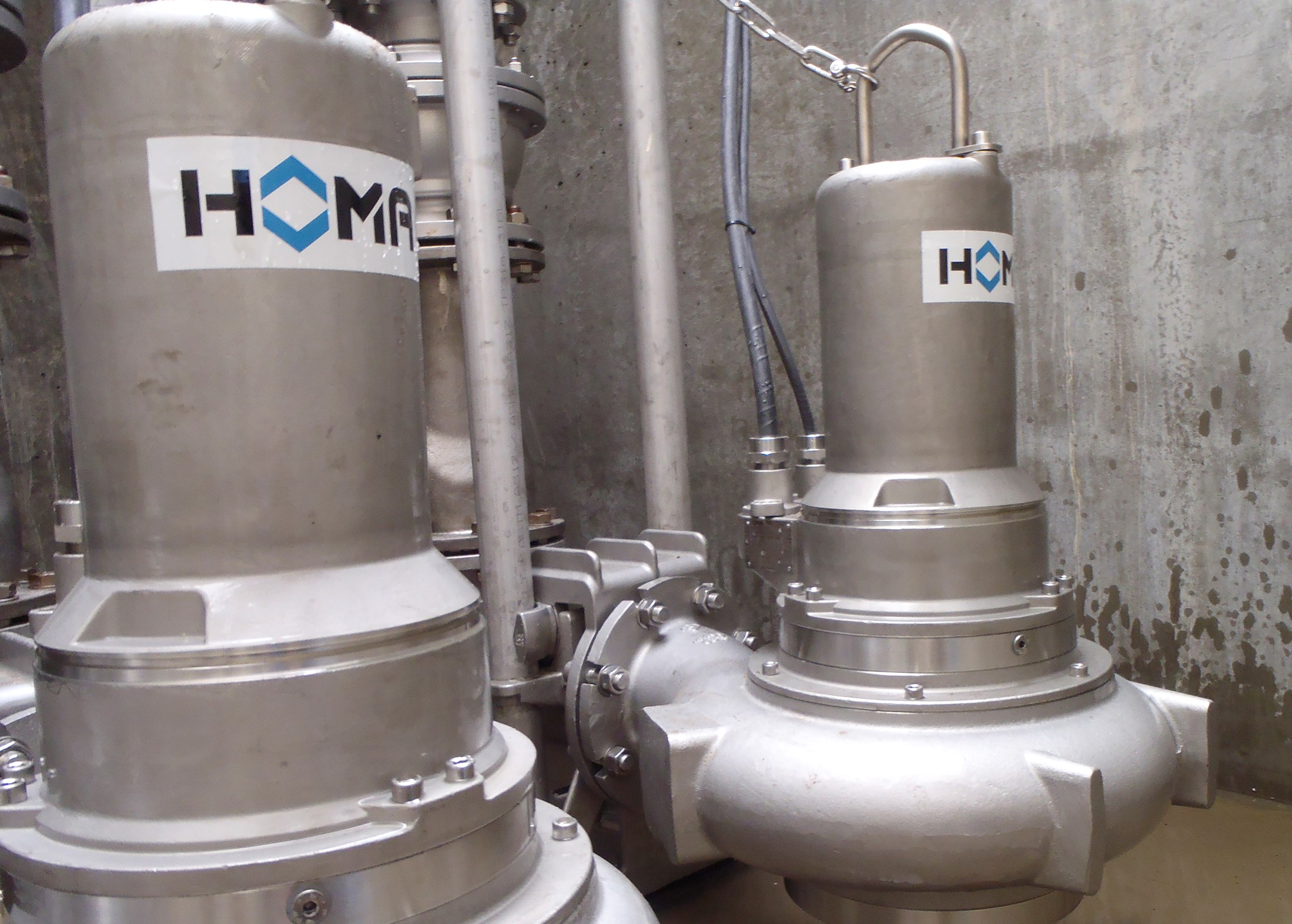 HOMA Pumpenfabrik's new series of stainless steel submersible pumps is designed for use with aggressive fluids and abrasive wastewater in the chemical industry and for the transport of bilge water in shipping.
The series consists of the CH, CTP, CMX, CV, CVX and CK, all equipped with discharge connectors from 2 in to DN 150. The units are made of resistant, investment cast stainless steel to effectively absorb vibration with less resultant stress on the bearing and mechanical seal.
To ensure continuous pumping, individual components of the CH430 series, such as the motor housing, impeller and pump housing, are made of stainless steel 1.4436. The motor shaft is manufactured with stainless steel 1.4462, while the various mechanical connecting parts use stainless steel 1.4571. The mechanical seal has an encapsulated version so that the spring of the seal avoids contact with the pumped medium.
The company says the highly resistant investment cast stainless steel used makes the new series resilient against aggressive fluids and also allows pumping of contaminated water containing solids such as sand and sludge.