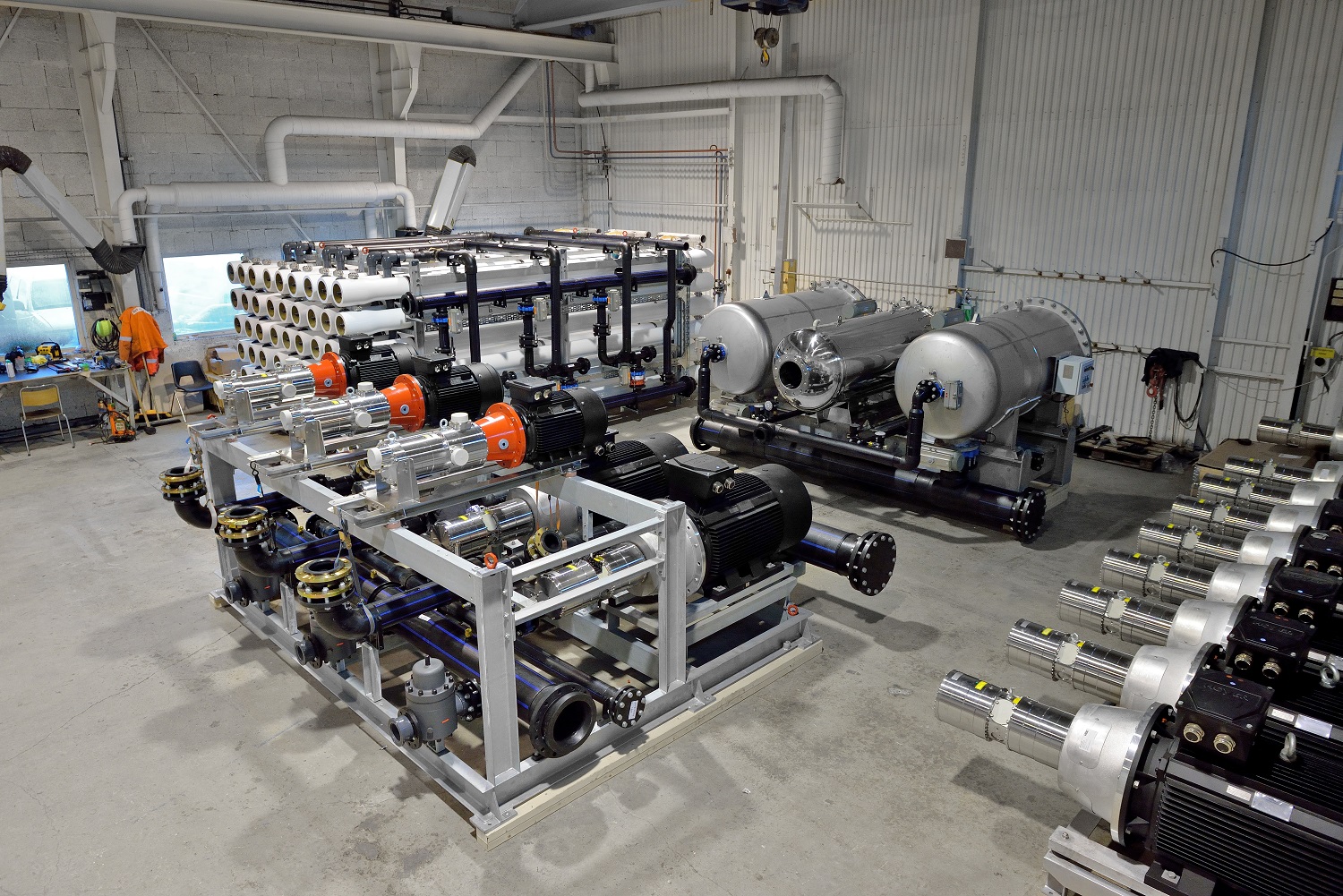 Motors supplied by Danish company, Hoyer Motors, are driving high pressure pumps used in a reverse osmosis system in Norway.
Norwegian company Norwater produces freshwater systems to vessels and rigs in the marine, fish farming and offshore industries.  It provides fresh water for the salmon farming industry, which has recently increased demand, as well as fresh water for chemical carrier ships.
Hoyer electric motors are being used on the high-pressure pumps which pressurise seawater at between 65-75 bar which is then filtered through a barrier membrane. Water molecules can pass through the barrier membrane, but salt, impurities and contaminants are blocked. The fresh water can then be used by the crews of ships and offshore rigs for drinking, cooking and washing. On chemical carrier ships, a two-stage RO system can be used to provide extra clean freshwater for cleaning the chemical tanks in between cargos.  
Reverse osmosis technology is the most environmentally friendly way to produce fresh water from seawater.  On ships, the alternative source of freshwater is evaporators, which use excess heat from the main engine, but this is expensive when fuel costs are high.