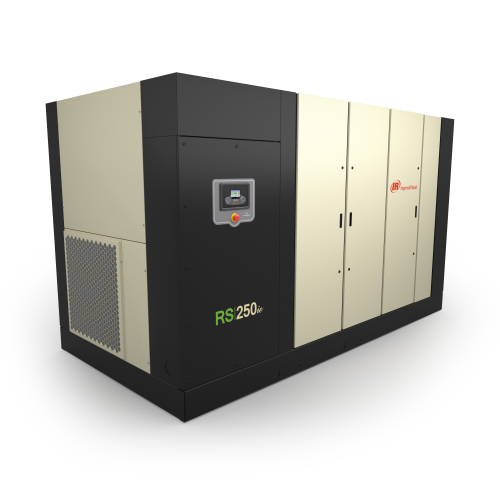 At ComVac 2017, Ingersoll Rand will demonstrate its latest compressed air technologies at stand C12 in hall 26 in Hannover, Germany, from April 24-28, 2017. The company will also debut its service and maintenance product,  CARE Suite, which aims to increase reliability and reduces total costs of ownership for a plant's compressor assets.
New airend
The R-Series RS200 to RS250 oil-flooded rotary screw compressors feature  a new airend that aims to deliver 15% energy efficiency improvement over the older products. These fixed- and variable-speed models come with features designed to maximize uptime for high-capacity compressed air needs. Ingersoll Rand's refrigerated dryer technology achieves a dew point of -200C. The sub-freezing air dryer is the only refrigerated dryer on the market to cool and dry air to a sub-freezing dew point. The dryer is compatible with oil-free and oil-flooded compressors.
Reliability and rental
At show attendees are invited to the CARE Clinic. At this interactive event, Ingersoll Rand experts will prescribe the right services program for customers based on their facility's specific needs. A number of experts representing many Ingersoll Rand product categories, including centrifugal compressors, rotary screw compressors, compressed air treatment and services, will be available.
In addition to maintenance services, the company will also showcase its refreshed rental program, now with double the assets. All of the equipment is bolstered with durable components. With eight locations and 146 assets across Europe, Ingersoll Rand is committed to ensuring its customers are up-and-running within 24 hours of a breakdown.