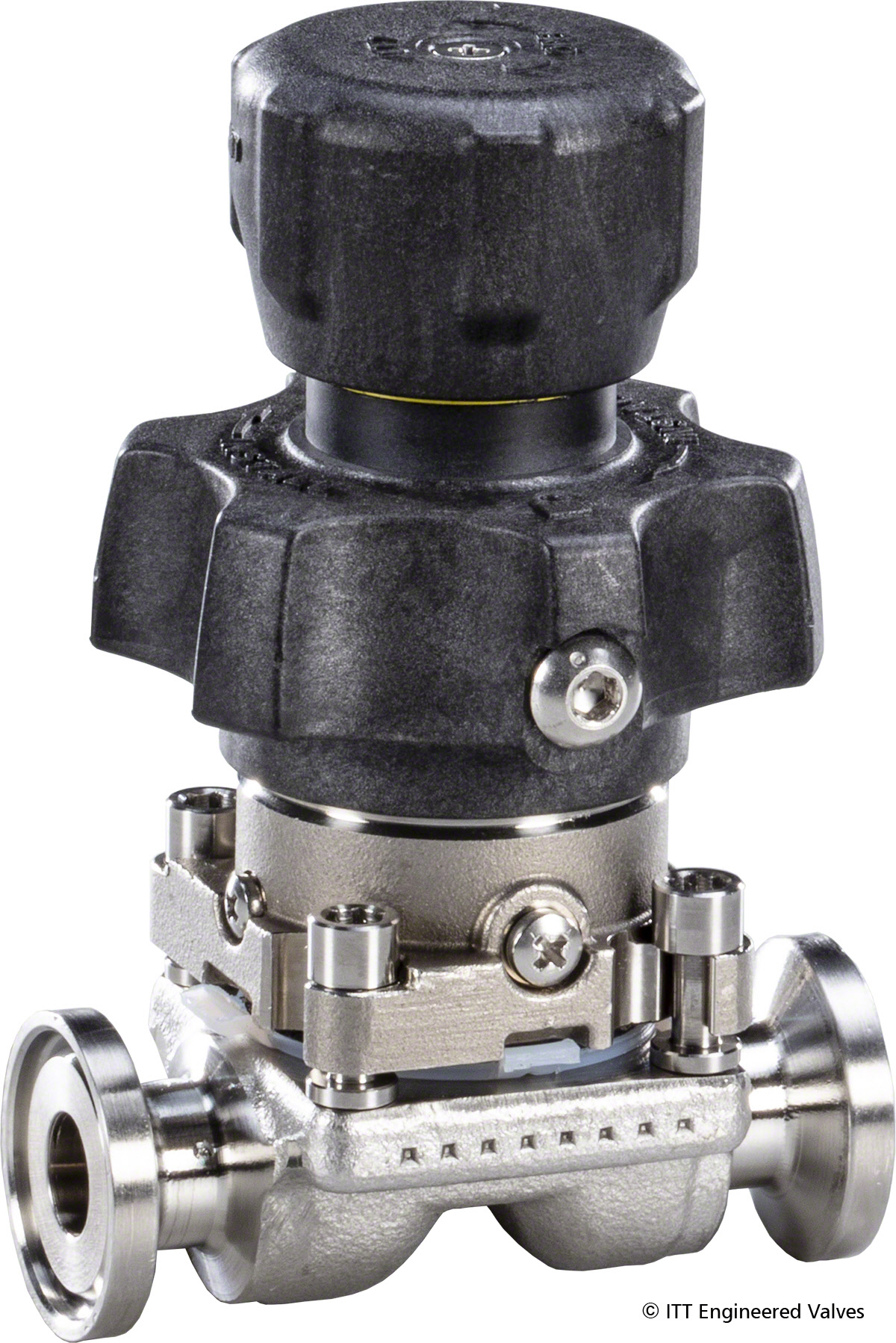 ITT's Engineered Valves brand has extended its EnviZion valve product line with the new BioviZion fractional size valve for ¼–½ in applications.
The new size valve is designed for the critical reliability needs of sampling and low flow bioprocess applications. The company says the design has set a new standard for vales in the biopharm industry. It has incorporated the same patented technology into a fractional size valve and added new features to overcome challenges related to dimensional limitations.
Key features of the new valve option include a mechanical thermal compensation system, where a sealing force is constantly applied to prevent external leaking, regardless of temperature changes. There is also a quick change bonnet which reduces the maintenance of the valve by 10 times compared with conventional valves. The valves have high strength stainless steel studs and a patented diaphragm stud, allowing for diaphragm installation in approximately three minutes.
Assembled with a simple mount and turn motion, the EnviZion valve does not required any special tools or difficult torquing procedures during maintenance and the valve's 360° active seal protection provides leak-free operation.