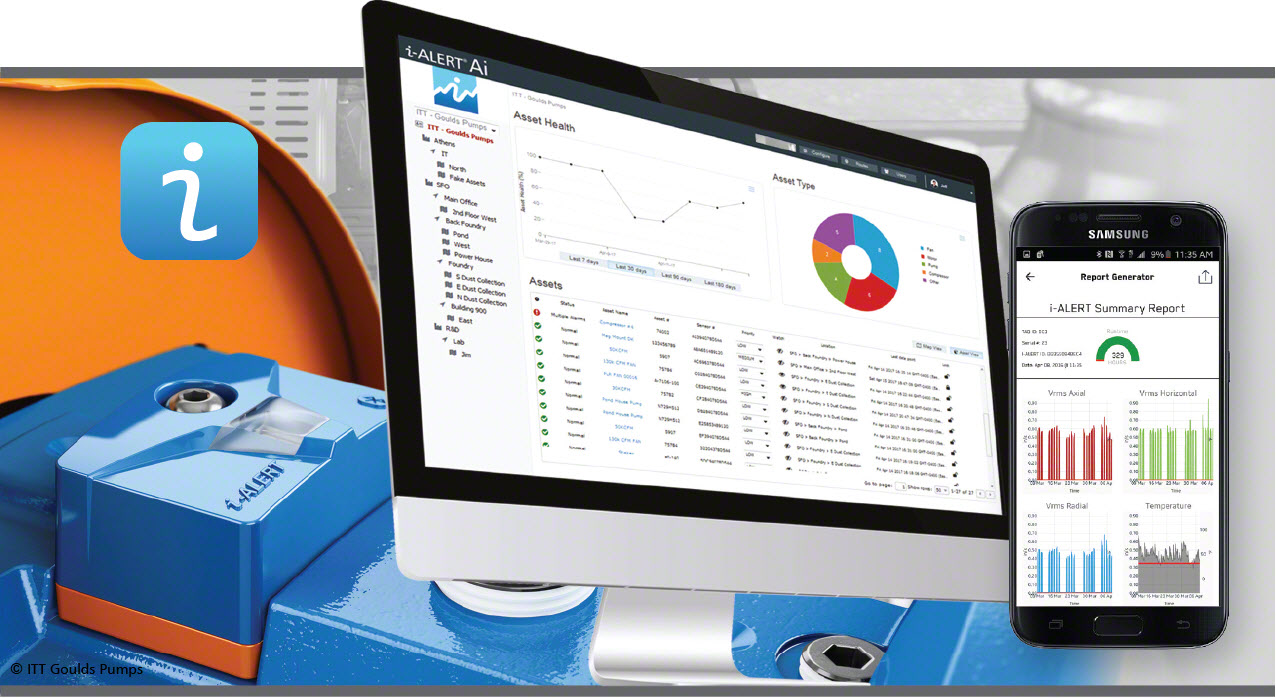 US manufacturer of technology solutions for the energy, transportation and industrial markets, ITT, has announced an upgrade to its Bluetooth i-ALERT Monitoring Solution portfolio.
The company says that the upgrade gives customers greater flexibility and maximises efficiency and total cost of ownership of rotating machines.
The i-ALERT2 sensor upgrade follows the introduction of the company's pressure sensor in earlier in the year. The upgrades improve battery performance, enable programmable monitoring intervals to detect faster transient fault conditions, and expand monitoring coverage to slower speed machines (such as cooling tower applications, air-cooled heat exchangers and large slow-speed pumps).
David Malinas, president of ITT Industrial Process, said, "These continuous improvements and portfolio expansion, driven by our users' feedback, provide customers greater flexibility when using our state-of-the-art Bluetooth monitoring solution. The Industrial Internet of things (IIoT) technology platform has enabled us to deliver sophisticated technology economically and efficiently. The i-ALERT Monitoring Solution enables users to continuously monitor all types of machines, spending less time collecting data from their rotating equipment and more time solving problems."