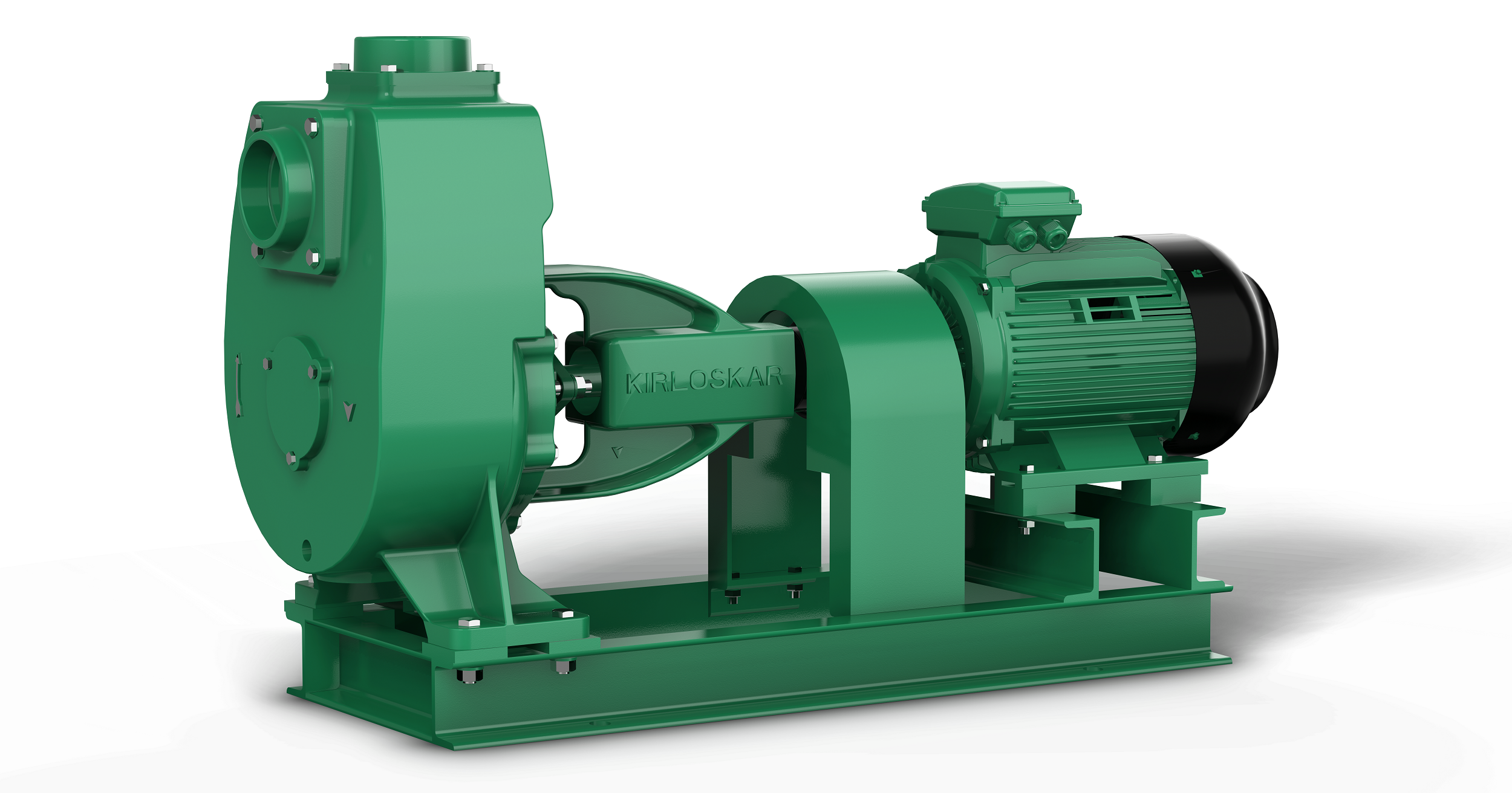 Kirloskar Brothers Limited (KBL) recently launched its new SP coupled pump set with an integrated IE4 motor, designed for effluent treatment plants, sewage treatment plants and dewatering applications.
The pump set has an AC induction motor design which achieves high levels of efficiency and is most suited to working in field conditions. The high levels of efficiency are coupled with a higher specific discharge which results in 14% less energy consumption when pumping the same amount of fluid.
The pump set has high grade F-Class insulation with the temperature rise limited to B-Class and its robust design can withstand extreme power fluctuation, ensuring the reliability and safety of the equipment. The fan and fan cover design are constructed for optimum power consumption and quiet operation.
The high quality of its mechanical seal eliminates leakage, ensures lower friction loss and protects the shaft from wear and can handle liquids with temperatures up to 120° C. The non-clog impeller can handle suspended soft solids of up to 40 mm and is coated with Cathodic Electro Deposition (CED) for corrosion resistance.