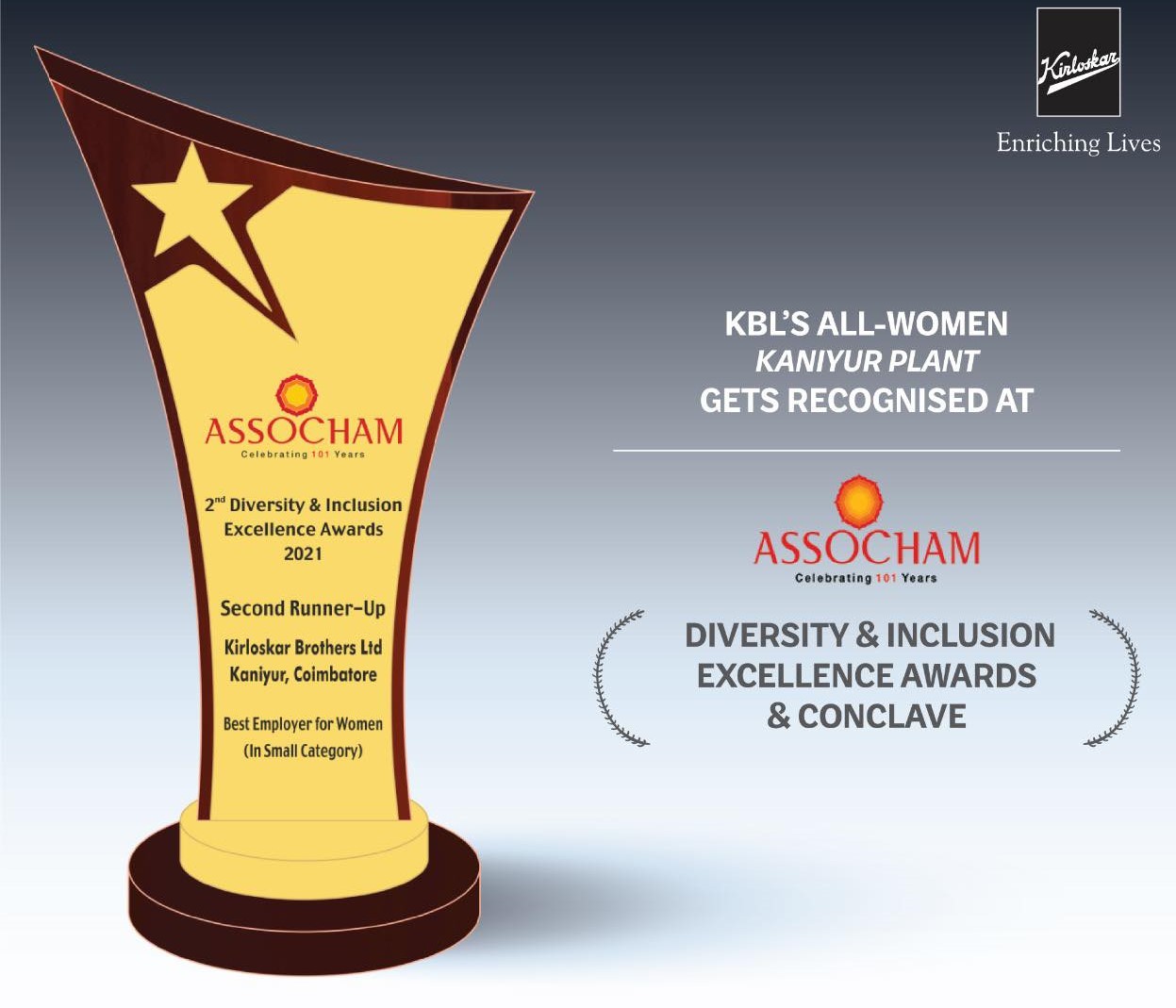 Indian pump manufacturer, Kirloskar Brothers Limited (KBL) has been recognised for its contribution to promoting an all-inclusive work culture and for its manufacturing competitiveness by the Indian Associated Chambers of Commerce and Industry (ASSOCHAM) and International Research Institute for Manufacturing (IRIM) respectively.
KBL's all-women manufacturing facility located at Kaniyur near Coimbatore, Tamil Nadu, was honoured for being the Best Employer for Women at the second ASSOCHAM Diversity & Inclusion Excellence Awards 2021.
The company's Kaniyur facility manufactures the company's domestic range of pumps. It is the world's first pump manufacturing plant with a 100% female workforce. The all-women team holds the record for assembling a pump in just 17.25 seconds, an achievement acknowledged by the Limca Book of Records.
The KBL manufacturing facility located at Dewas, Madhya Pradesh, was a silver medal winner at the 7th edition of the prestigious National Awards for Manufacturing Competitiveness (NAMC) 2019-20. The facility won the NAMC award, which recognises non-conventional approaches and tailor-made strategies of organisations, for its continued high levels of manufacturing over the years.