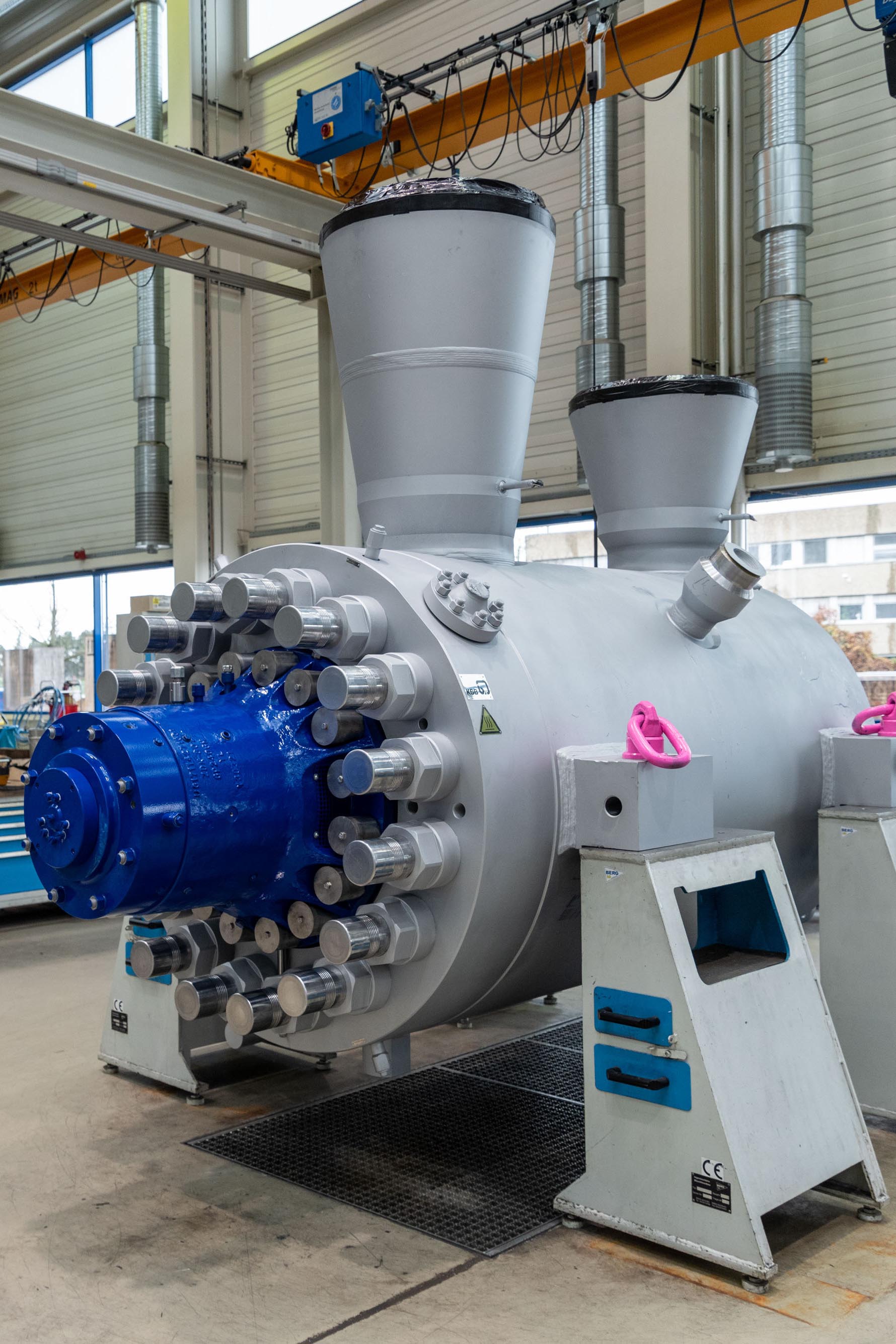 A boiler feed pump from with the largest drive rating worldwide was recently dispatched to China by the KSB Group be used in Pingshan II, the new coal-fired power plant currently being built in Huaibei, China.
The supercritical power station employs new technology that is said to reach an efficiency of almost 50% at a unit output of 1350 megawatts.
The developers of the CHTD 11 boiler feed pump designed it specially for a maximum inlet temperature of 270°C and a maximum pressure of 520 bar, with two steam turbines driving the pump set. When the pump begins operation, the company says it will reach an efficiency in excess of 88%, a significant increase on previous models.
Two KSB YNK booster pumps supply the boiler feed pump with the required inlet pressure. Baseplates, couplings and gear units will be fitted to complete the pump sets at the company's site in Shanghai.
In addition to the pump package, KSB will also supply the valves for the piping of pumps and steam boilers. Commissioning of the power station is expected in 2021.