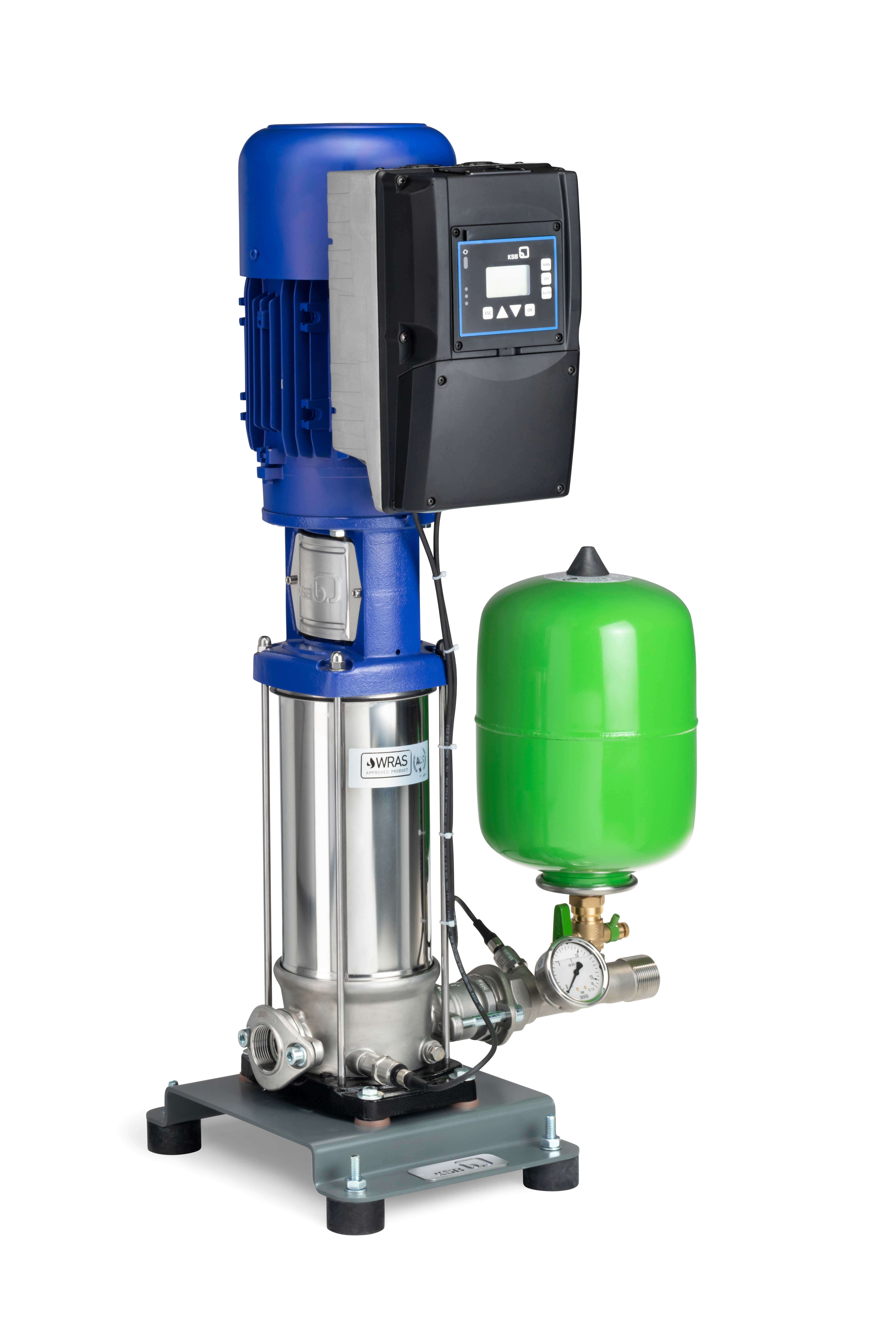 The KSB Group will be introducing the KSB Delta Solo, part of a whole range of pressure booster systems, at ISH 2019, which takes place from 11 – 15 March.
The KSB Delta Solo is a type series of fully automatic, ready-to-connect single-pump systems. Each one is fitted with a multistage Movitec pump and a motor-mounted frequency inverter. Output is adjusted to demand by increasing or decreasing the speed.
The SVP variant is driven by a synchronous reluctance motor (0.55 to 7.5 kW) from the KSB SuPremE type series, designed for three-phase current, 400 volts, in combination with PumpDrive Eco. The MPV variant (0.55 to 1.1 kW) has a three-phase IE3 motor which can be connected to a single-phase 230 V power supply.
The pump is started up by a pressure drop in the piping when a consumer installation is opened. When the pressure in the membrane-type accumulator rises again, KSB Delta Solo stops. Should lack of water occur in the inlet, the frequency inverter will automatically stop the motor to prevent any damage caused by dry running.
All systems are supplied ready-to-connect, pre-assembled and factory-tested. The KSB team will be at Hall 9.0, Stand A58 at ISH 2019 in Frankfurt.