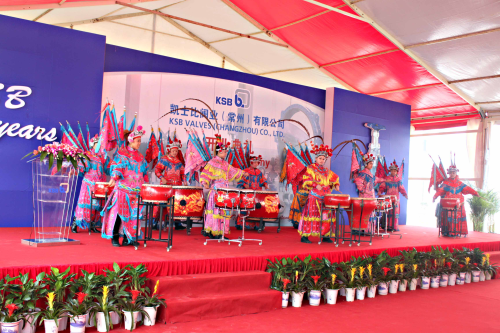 The 45 000 sq m valve facility includes production halls as well as a logistics and storage centre.
KSB Valves (Changzhou) Co Ltd has been manufacturing valves for a variety of applications since October 2011 and currently employs about 100 people.
Speaking at the opening ceremony in Changzhou, Dr Peter Buthmann, a member of the KSB board of management, said: "By opening this new production site we have reached another milestone on our way to expanding our activities in the local Chinese market as well as in valve business worldwide."
KSB has five production sites, seven sales offices, four agencies and two service centres in China, employing more than 1300 people.