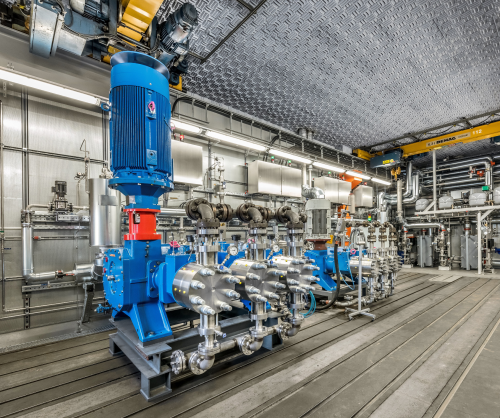 Since January 2017, the newly renovated testing room has had the capability to monitor up to four process pumps in parallel that have a total power consumption of 800 kW.
With increased test capacity, replacement of safety devices and the procurement of specially developed, state-of-the-art measurement technology, Lewa says that it has created the best possible conditions for innovative product developments.
Product prototypes, particularly newly developed process pumps and individual assemblies such as drive units or pump heads, will be completed and validated in the testing room. Endurance testing with various diaphragm materials or clamping methods can be used to examine long-term behaviour of the products at a customer's facility.