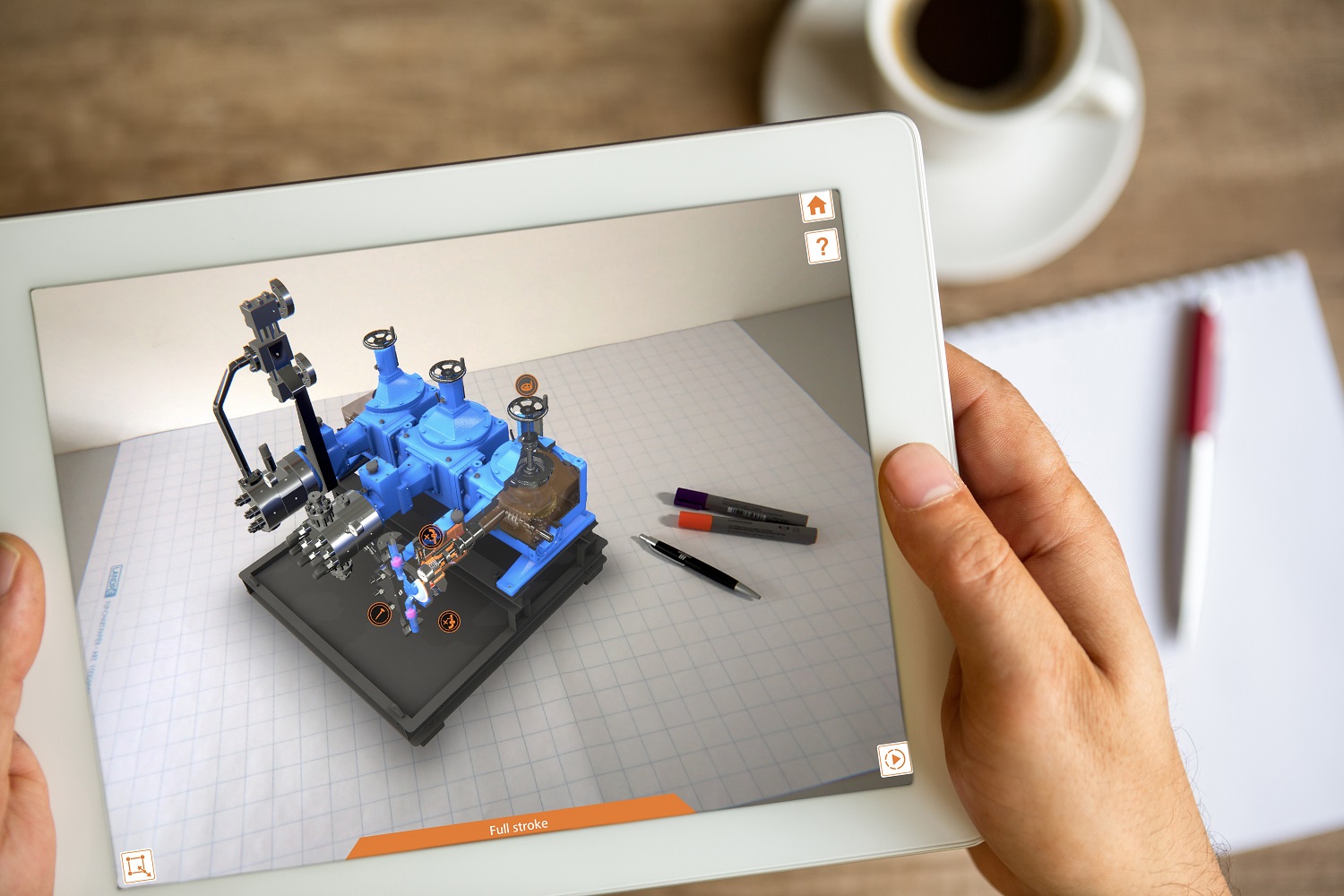 Lewa's augmented reality (AR) app has been such a success at trade shows that it is now being offered to interested users as a free download from the Apple App Store.
The app was originally intended only for use during trade shows, but after it was launched at ACHEMA 2018 and Hannover Messe 2019, the company received a significant amount of enquiries from customers and interested parties concerning individualised options for use. Thomas Bökenbrink, lead product manager of pumps at Lewa, said: "The level of interest in the app and the frequent enquiries surprised us, since the program was originally developed to improve the visualisation of the mechanics of our pumps at trade fairs."
The AR solution was further developed for Hannover Messe 2019 to display the model of an Ecoflow process diaphragm pump in the new LDZ drive size with three different pump heads on a tablet and show how the pump can be freely positioned within virtual space. The pump can be viewed from all directions and viewing angles due to the 3D depiction of the complex inner structure of the pump.