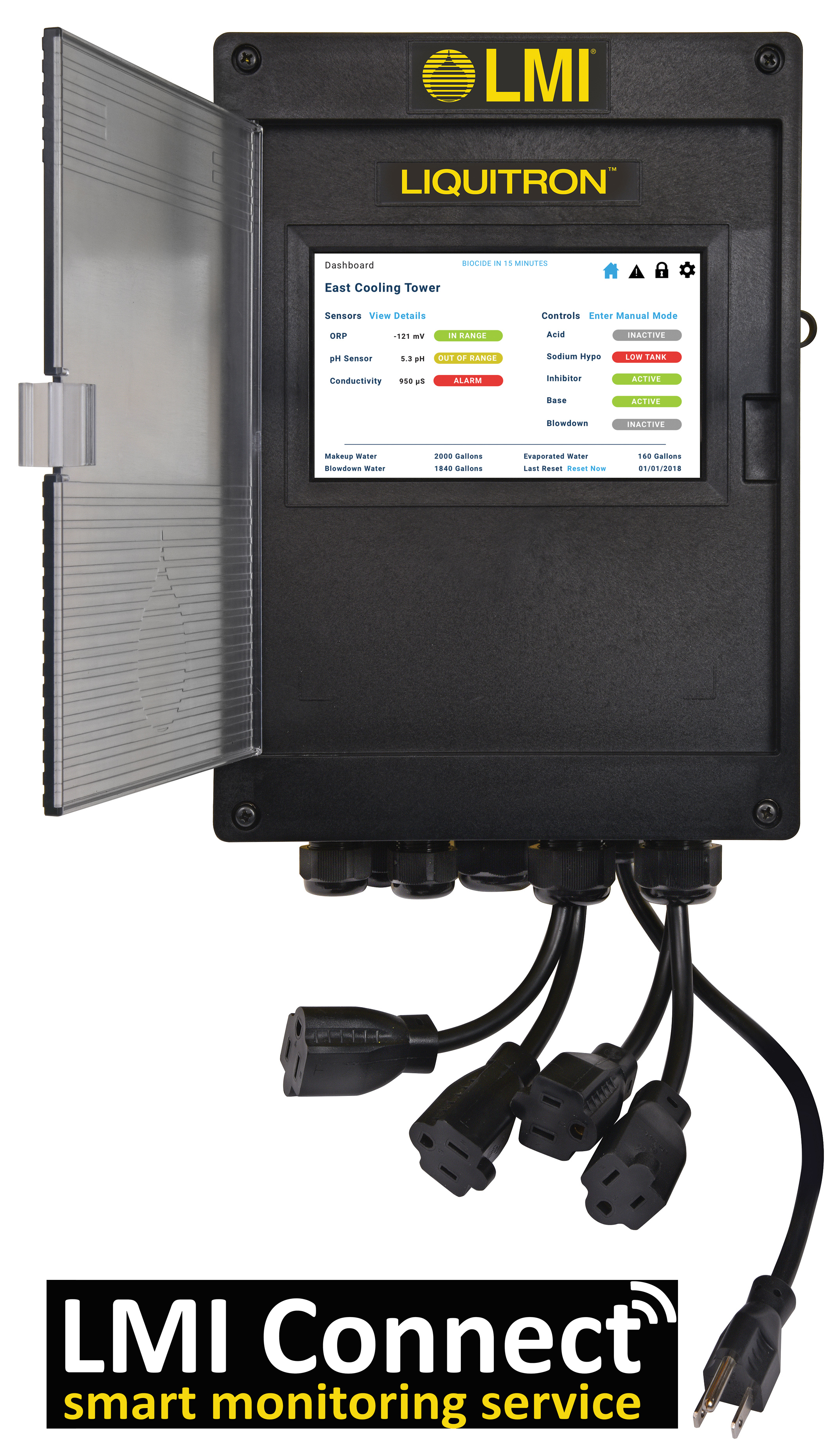 LMI, a US manufacturer of controlled-volume metering pumps, has recently announced the release of its cloud-based LMI Connect smart monitoring service for water treatment applications.
This new wireless service works with LMI's Liquitron 7000 Series Controller to bring remote monitoring and control to chemical metering pumps used in cooling towers, boiler feeds, and other industrial and municipal water treatment applications.
The service provides real-time remote system access from desktop or mobile devices, by connecting with the Liquitron 7000 Series Controller via an embedded 4G/LTE cellular modem. Wireless data management, secure protocols, cloud storage, web portal, and the dashboard app (which works on iOS and Android devices) is provided for a turnkey solution for plant operators to deploy the software.
The LMI Connect service, developed in partnership with AMI Global, shows real-time status, and provides alerts that notify users of changes or interruptions in the process. System reports, which help operators manage applications and ensure compliance, can be customised and delivered daily, weekly or monthly as needed. If alarms trigger due to a failure, or an unexpected change in flow rates, the remote data and real-time information enables maintenance professionals to respond quickly.