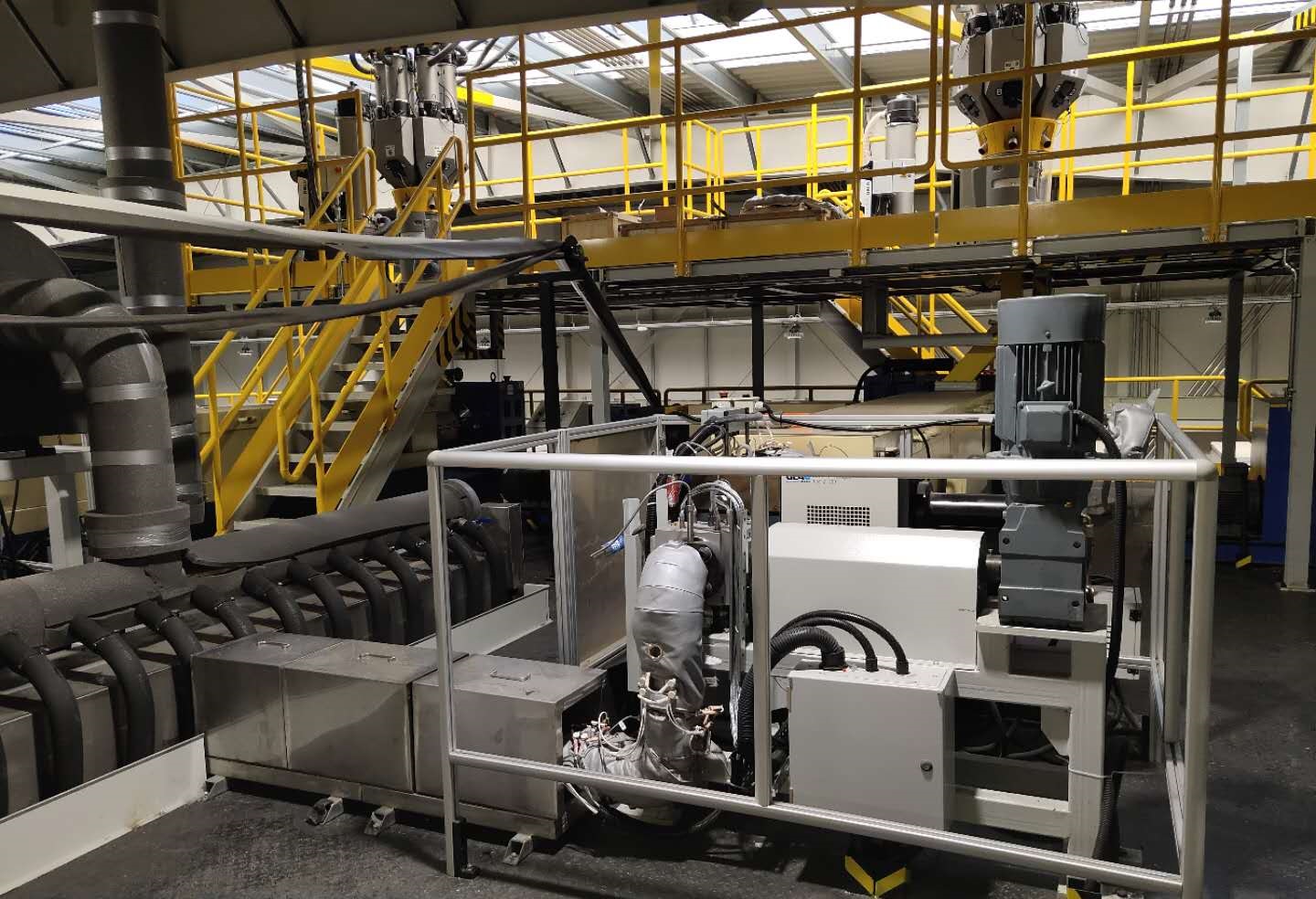 Chinese manufacturer Nanhai Nanxin Wufangbu is using Maag's extrex6 pressure booster melt pump in its production of bonded fabrics (nonwovens) for face masks, significantly enhancing the process stability of the line.
The installation of the extrex6 allows the fabric specialist to meet demands for high quality and produce the material more economically because the gear pump makes the processing of thermoplastic polymers more efficient.  The low compression gearing of the new Maag gear pump extrex6 allows transfer, pressure-boosting and dosing applications at high pressure and with low shear stress.
The company says that in the production of nonwovens, this means a 10% higher specific flow volume relative to other pump solutions and 25% better wear resistance and sealing capability of the drive shaft seal. The cooling surface of the seal is double that of conventional pump designs. The temperature rise through the pump is 40% less, and the pulsations at the melt pump discharge are minimised with an energy saving of 12%.
The pump's design makes it virtually maintenance-free design and its high levels of accuracy deliver benefits in long-term operation.