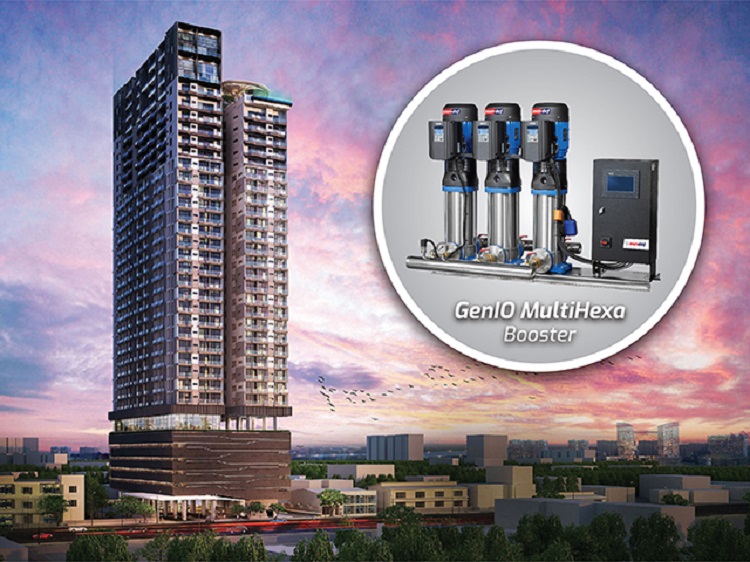 Turkish pump manufacturer Masdaf has been chosen to supply the pump and booster systems for the Prime Grand Ward Place, a prestigious residential project in Colombo, the capital of Sri Lanka.
The company's MultiHexa booster pumps and its Enduro wastewater pumps, with a capacity of 100 m³/h and up to 200 m (20 Bar), will support the project.
Using the frequency inverters on the Genio motors that are in the MultiHexa series' boosters, the system provides continuity of pressure by compensating for the frequency change in variable flow consumption conditions.
The Modbus communication protocol provides instant access to outdoor units (such as building automation systems or PLCs), and control. In addition, in case of malfunction, the defective pump is deactivated, the backup pump automatically activated, and the system reactivated without causing any malfunction.
Enduro submersible pumps also eliminate the problems of odour, liquid leakage and clogging that may occur during wastewater transportation. The water leakage electrode warns of leaks that may occur due to a mechanical seal or anything else within the system and allows it to be corrected without interruption.