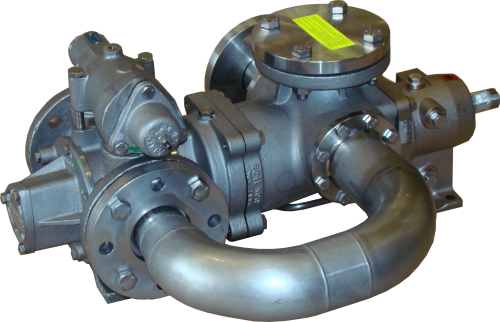 The initial model available in Mouvex's SLP series is the SLP25i. The SLP25i sliding vane pump has a maximum flow rate of 110 gpm (25 m3/h), differential pressures to 12 bar (174 psi), can handle viscosities up to 60,000 cst/278,000 ssu and can operate in temperatures up to 212°F (100°C).
Mouvex has designed its SLP series pumps with a shaft sealed by a double stainless-steel bellows, which cover an eccentric shaft that drives the bellows in a circular motion during pump operation. This motion rotates the pump shaft and rotor via an integrated crank system. This makes the pump 100% seal-less and leak-free.
The design of the SLP Series also leads to a 30% reduction in energy consumption. The SLP pumps are ATEX-certified and can dry-run for up to 10 minutes. All body parts are made of 316 stainless steel, with FEP-coated FKM O-rings and TVP (PEEK) vanes.