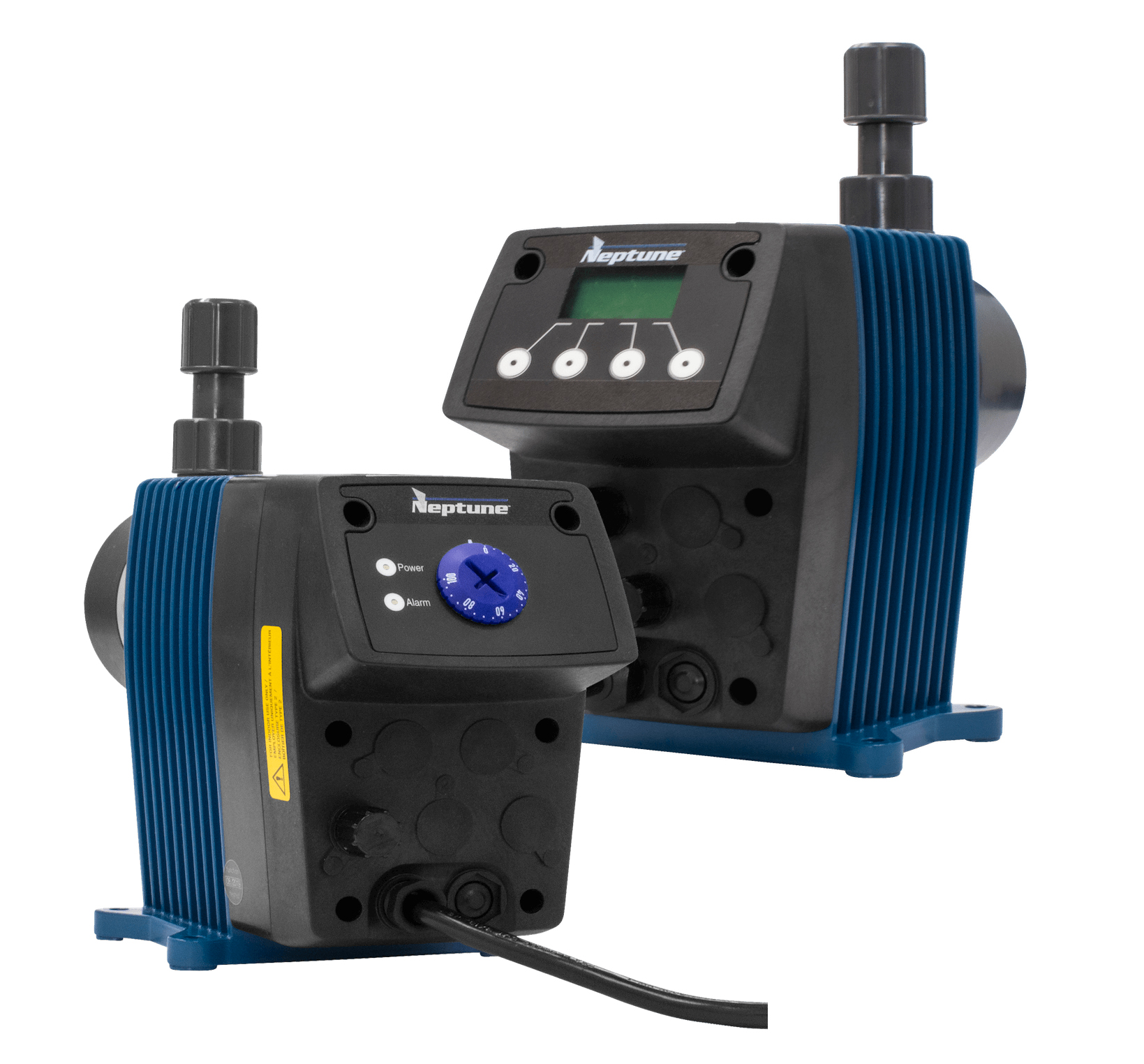 Neptune, part of PSG, a Dover company, has released its new NSP Series solenoid metering pumps and NXP Series stepper motor-driven metering pumps for chemical applications that require reliable and accurate dosing.
The NSP Series features a durable, low-maintenance solenoid drive equipped with double-ball valves, ensuring consistent and precise dosing of a variety of chemicals, including acids, alkalis, coagulants and flocculants. It has a compact design and simple controls, as well as a small footprint which allows it to integrate into dosing systems with limited space. The NSP Series is available in manual-, analogue- and pulse-controlled models.
The NXP Series also has a compact design and intelligent-drive concept and combines the advantages of a solenoid-driven pump with the precision of a motor-driven pump. It is designed to safely feed chemicals in accurate, reproducible applications. It is fully adjustable to produce a constant supply stream during low-pulsation dosing, and the stepper motor with its wear-free tooth belt dive ensures a homogeneous and gentle dosing process. Available in six sizes, the NXP Series is plug-and-play and includes a universal power supply unit.