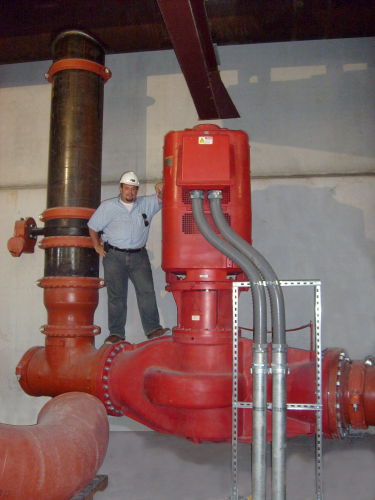 Armstrong now offers a 20x20x19 pump for the 4300 Vertical In-Line (VIL) Series, now the largest in the range.
It is expected that this unit size will help to serve the needs of large central plants and district cooling facilities around the world.
Armstrong has also launched a 3x3x5 pump for the Series 4280 end suction and Series 4380 VIL pumps. The small units are suitable in low head re-circulation systems that are specified for small chillers, boilers and cooling towers. They can also be used in low-head applications such as greenhouses and small commercial projects.