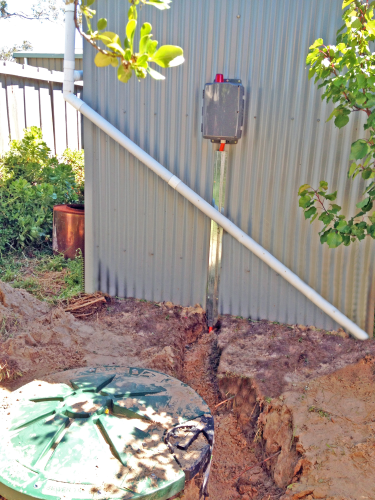 Southern Water chose the company's InviziQ pressure sewer system which was preferred for its ease of construction, and ability to restrict ground water infiltration at the development in Lauderdale, Tasmania.
The high water table and flat, sandy terrain of the area meant that a traditional gravity-fed sewerage system was unsuitable.  
"Because it does not need gravity to operate, it offers the freedom to install sewers in any area, irrespective of the terrain, slope, environmental sensitivity or topography, and that is ideal for the Lauderdale area," said Richard Pacholek, Mono's industrial segment manager for pressure sewer systems.
The InviziQ system can be installed either in narrow trenches or via directional drilling. It has a storage tank of 900 litres, a progressing cavity pump incorporating a macerator and an automatic electronic controller which regulates the flow, monitors fluid levels and protects the pump
The system also features a Dry Well, which keeps the pump motor, fluid level sensor and electrical systems separate from the fluid being pumped.