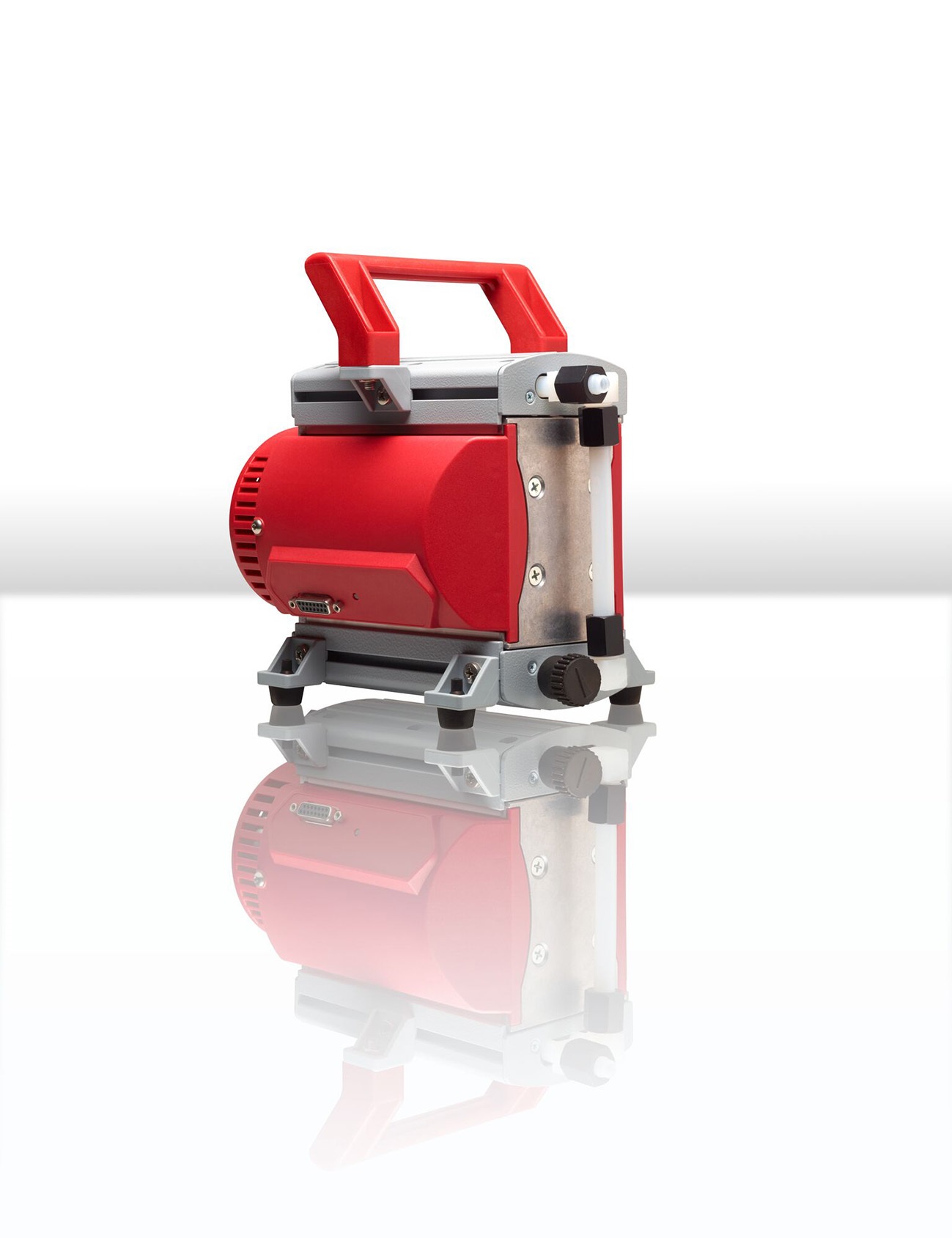 Pfeiffer Vacuum has introduced the MVP 030-3 C DC, a new corrosive gas version of the diaphragm pump, which features a gas ballast valve and high levels of chemical and condensate compatibility.
The new pump has a noise level below 45 dB(A), a compact design and low weight, so it fits easily into small analytical systems, mass spectrometers and turbo pumping stations. As backing pumps, they complement the turbopumps from Pfeiffer Vacuum's HiPace range. The diaphragm pump and turbopump can be controlled via a single Pfeiffer Vacuum control unit and supplied with power via a single common cable.
The brushless DC drive system allows the speed to be adapted to the requirements of the specific application. In automatic boost mode, the pump starts at a higher speed, shortening the ramp-up times of connected systems. The speed is reduced as soon as a certain vacuum is reached, or a specified time interval has elapsed. The pumps are also energy efficient due to the standby mode and intermittent operation option in combination with turbopumps.