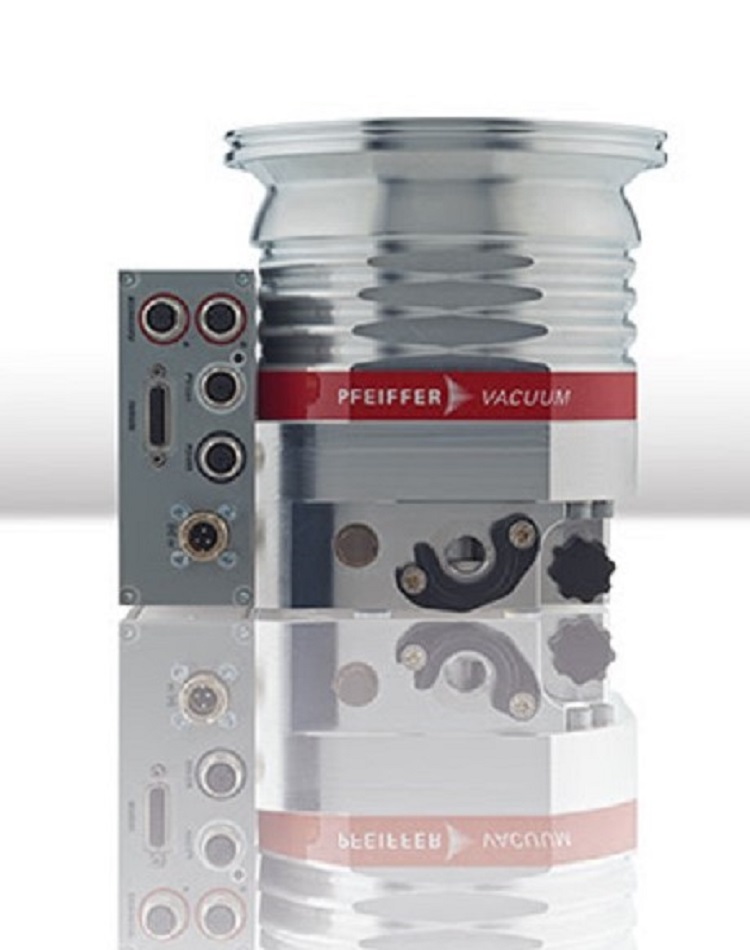 The new HiPace 350 and 450 turbopumps from Pfeiffer Vacuum are designed for applications such as mass spectrometry, electron-microscopy, metrology tools, particle accelerators and plasma physics.
In addition to analytical, vacuum-process and semiconductor technology, the turbopumps' broad range of applications also includes coating, research & development and industrial applications.
HiPace 350 and 450 offer high performance combined with low weight and a small footprint. Based on a hybrid bearing, a combination of ceramic ball bearings on the fore-vacuum side and permanently magnetic radial bearings on the high vacuum side, they have a robust bearing design and guaranteed reliability.
The sophisticated rotor design of the turbopumps results in a high pumping speed for light gases. The design ensures high backing pump compatibility and high gas throughput as well as high levels of compression for light gases.
The integrated HiPace drive electronics offer a variety of communication interfaces, including ProfiNet and EtherCat without any increase in physical size. Remote and sensor functionalities allow analysis of pump data. The pumps are certified to Semi S2, UL, CSA and Nema 12.