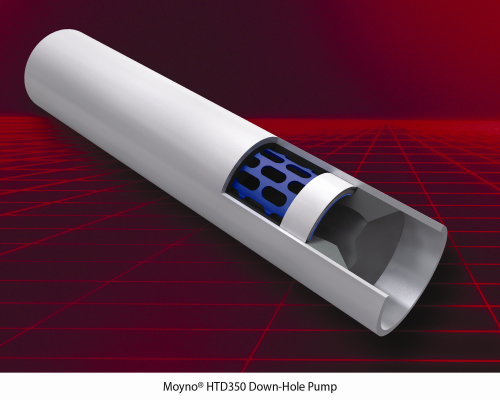 R&M Energy Systems says that the Moyno HTD™ pumps offer solutions in high temperature applications that previously could not use down-hole progressing cavity pumps.
The new line includes the Moyno® HTD350 down-hole pump that has an elastomeric stator mechanically secured to the stator tube for greater temperature and chemical resistance. The Moyno HTD350 is capable of handling down-hole temperatures of up to 350°F (177°C). The mechanical design means the stator elastomer is secured without using any bonding agent between the elastomer and the stator tube. The pump is compatible with steam injection applications without the need to remove the stator from the well.
R&M Energy Systems adds that models available include versions offering 95 BFPD per 100 and up to 6,000 foot (1,829 m) lift, as well 275 BFPD per 100 rpm and up to 5,400 foot (1,646 m) lift. There is also a model offering 500 BFPD per 100 rpm and up to 4,000 foot (1,220 m) lift.