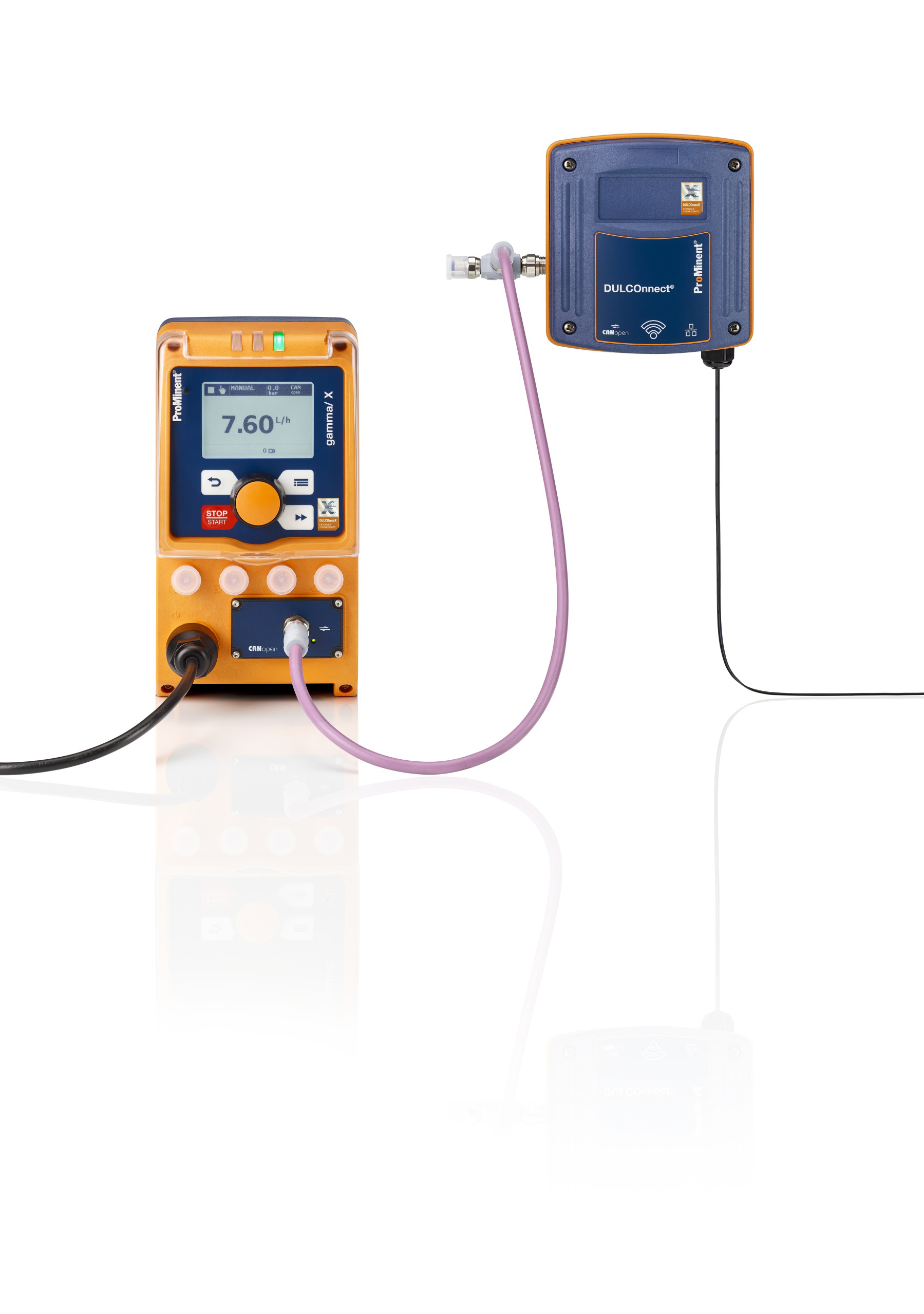 International manufacturer of systems and parts for metering liquids and solutions for water treatment and water disinfection, ProMinent, will be showcasing its intelligent solutions for digital fluid management at ACHEMA, which runs from 11 – 15 June.
The company's core topic for the trade show is extended connectivity and covers products and optimised systems compatible with the Industry 4.00 initiative.
ProMinent products on show at ACHEMA include the new diaphragm metering pumps gamma/ XL and Sigma/ X, the new Orlita Evolution with plastic metering unit, the plunger metering pump Evolution, and the hydraulic diaphragm metering pump Hydro 4 for a pump capacity of up to 200 l/h at 40 bar.
In addition, the new controller Aegis II, the DACb controller with new conductivity and oxygen sensors, and the new ozone generation system OZONFILT OZVb as well the chlorine dioxide system CDLb, will all be at the ProMinent stand.
DULCOnneX, is the company's intelligent solution for digital fluid management, which digitally links all components of the system including metering pumps, controllers, and sensors.
The ProMinent team will be at Stand J94 in Hall 8 at ACHEMA.