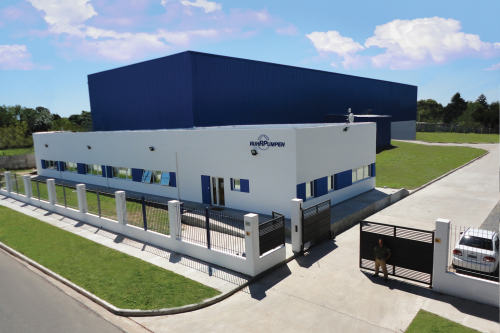 Located in Pablo Nogués, Buenos Aires, the new Argentinian manufacturing plant is equipped to assemble all of Ruhrpumpen's product range, and manufactures most parts for vertical and horizontal pumps. Initially, the new plant will manufacture parts for the OH2 SCE (API 610) and other new products to be released in 2013, including a European Standard (EN 733) Ruhrpumpen pump.
The 7500 m2 Ruhrpumpen facility includes an 11 000 m3/hr testing laboratory, 3000 m2 of office space and a well-equipped service centre capable of repairing all types of pumps.
The new plant will focus on providing centrifugal pumping equipment to the local market and to neighbouring countries, serving the power, mining, water, and oil & gas markets.