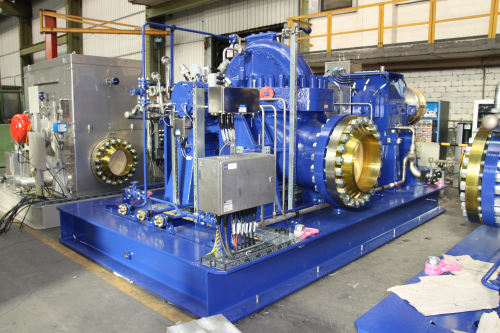 The multimillion dollar contract was executed by Ruhrpumpen and Siemens AG for the main EPC contractor Progetti Europa & Global SpA (PEG).
The split case pumps will be installed at the new Habaniya (PS4) station located along the Iraqi Strategic Pipeline, enhancing the transfer of crude oil to terminals and storage destinations. Iraq Oil Projects Co (SCOP) will hand over the station after a successful run to final end user Iraqi South Oil Co (SOC).
Each of the two pumps - type ZLM I 530/08 - has a flow of 24 656 GPM and a head of 1657 ft with a rated power of 10 326 HP.
The pumps, which were tested successfully at Ruhrpumpen's German manufacturing plant, are expected to be installed by the end of this year and put into pretest operation in March 2014.