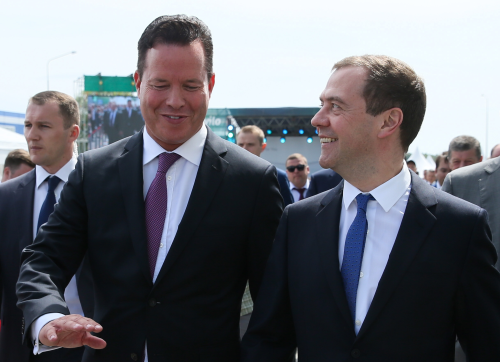 The German pump manufacturer has invested almost €35 million reinforcing its presence in the Russian market. In addition to an 8500 m² production site, about 7000 m² are available for the warehouse and logistics centre and more than 6000 m² for administration.
"We actively use the investment in the Moscow-Noginsk location to strengthen the position of the Wilo brand on the Russian market, as well as reinforce the brand expression 'Made in Russia'," said Oliver Hermes, CEO of Wilo SE.
Despite the challenging economic environment, Wilo has managed to remain on a growth path in Russia.
"We were able to further increase net sales in 2015 and to strengthen existing business relations. The completion of the most recent and at the same time most up-to-date production site of the Wilo Group is a central milestone for the continuation of this success story," said Hermes.
Wilo has been operating in Russia since 1992. Today, more than 100 000 Wilo pumps and pump systems are in operation in Russia and over 24 000 projects have been completed successfully.