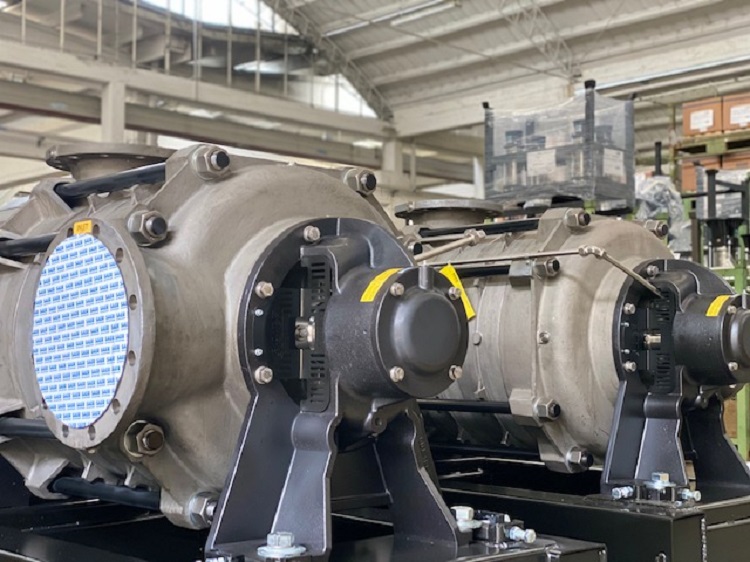 Italian manufacturer of surface and submersible pumps and motors, SAER, has announced that its entire range of TM high pressure pumps is now available in a super duplex version to meet the needs of the desalination process.
Climate change, demographic growth and water scarcity are creating new challenges, and desalination is becoming a crucial alternative to traditional freshwater resources.
SAER's new TM high-pressure pumps in super duplex are able to meet those challenges. The range is made in Italy and is available for both vertical and horizontal installation, either axial or radial suction, and it reaches 60 bars of head so is designed for an efficient performance in heavy-duty applications.
Multiple types of seals are available as are multiple possible combinations for nozzle orientations, giving a wide range of choice to reach the optimal configuration and offering a tailor-made service for clients.
The company's factories are based in the province of Reggio Emilia in north east Italy and there are two laboratories on site which carry out both routine tests on the range as well as tests by certifying agencies if required.