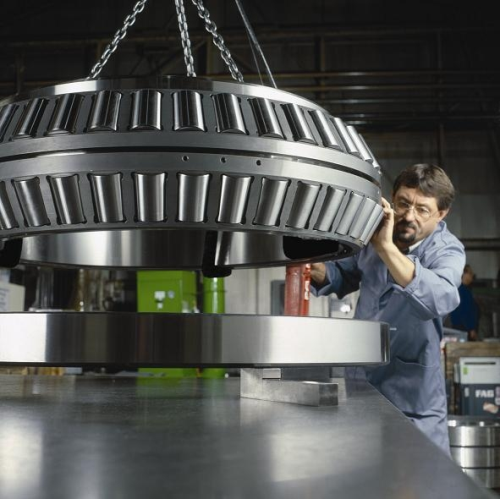 The GL1 catalogue provides technical information on more than 10,000 bearings under the INA and FAG brands which have outside diameters (OD) up to 2,800 mm. The new catalogue compliments Schaeffler's existing HR1 rolling bearings catalogue, which includes rolling bearings up to 1,300 mm OD.
Information in the GL1 catalogue includes products which are suitable for specific bearing arrangements and the  factors which need to be considered during the design process, the tolerances required of the adjacent structures and how the bearings can be sealed effectively in light of the application conditions. The GL1 catalogue from Schaeffler also provides detailed information on service life calculations, operating temperatures and loads, lubricant selection and suitability and how the products should be mounted, dismounted and maintained.
Applications for Schaeffler's large size bearings include steel, paper, mining and mineral processing, industrial power transmission, wind turbines, rail, production machinery and the energy sector.