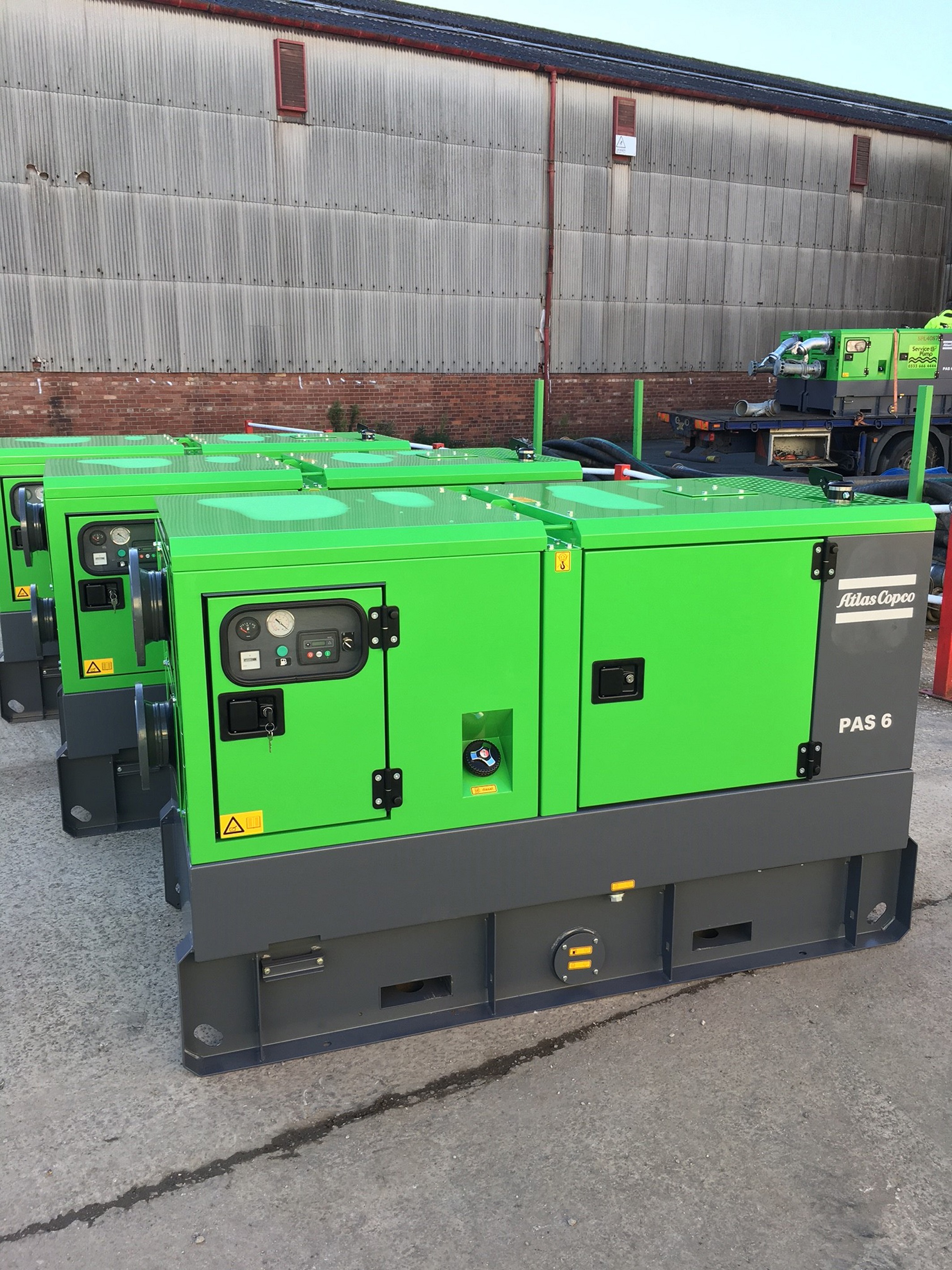 Service Pump Ltd has added a substantial number of Atlas Copco PAS super silent diesel pump sets to their hire fleet.
Service Pump has chosen to invest in Atlas Copco's range of PAS diesel pump sets. The canopy is powder coated galvanised steel, making it resistant to corrosion. It should also keep noise to a minimum and optimise cooling.
The PAS range has a compact footprint so requires less space on increasingly tight work sites, as well as making them easier to transport. This is an increasingly important consideration as Service Pump supplies clients throughout the UK from their existing base in Wigan (in the north west of England) and has plans to establish additional locations.