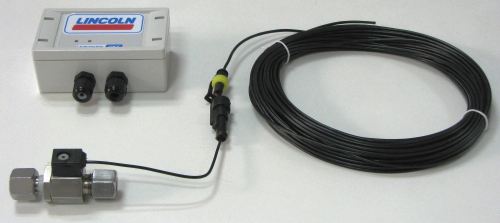 Designed to check for ruptures in lubricant hoses, the unit alerts the machine operator immediately if there is a fault in the main line from the pump or in the feed lines to the lubrication point.
It can help prevent costly bearing damage and unplanned downtime while the risk of accidents and environmental pollution from leaking lubricant can also be cut.
Requiring either 12 or 24 V DC, the unit can monitor from 10 to 20 hoses, depending on voltage and can be retro-fitted into existing lubrication systems.
The monitoring system has an operating pressure up to 300 bar (4,351 psi) and can be used in temperatures ranging from -40 to +70 °C (-40 to 158 °F).
The SKF Hose connection control includes the analyzer unit, a connector that acts as an electric isolator between the lubrication line and the lubrication metering device and a connection cable to the analyzer.