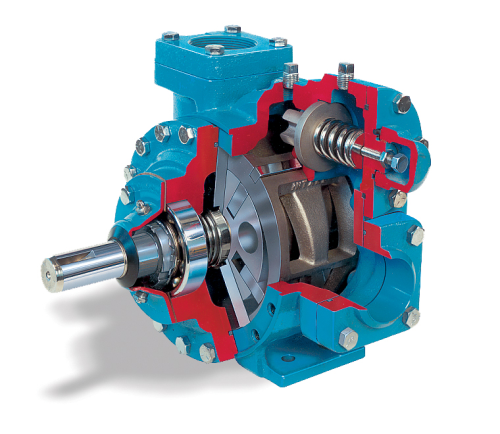 Pump manufacturer Blackmer has announced that its XL series sliding vane pumps have been designed to meet the unique handling characteristics of crude oil that is produced from shale formations.
Shale crude is lighter and cleaner than traditional crude oil and needs to be transferred by pumps that can adequately handle liquids with lower viscosities and particulate levels. The company's XL series of pumps meet the needs of shale-oil transfer, especially into and out of storage tanks, railcars and transport trucks, because their unique sliding-vane design allows them to self-adjust to maintain required flow rates, even when handling thinner liquids.
They feature ductile-iron design that will withstand sudden thermal shock, which allows them to be used in the most rugged of operating conditions, along with replaceable casing liners and end discs that enable easy rebuilding of the pumping chamber to like-new condition in the field.
Other features that make XL Series pumps ideal for use in shale-oil transfer include excellent self-priming and dry-capabilities, leak-free mechanical-seal and ball-bearing construction, symmetrical bearing support for even loading and long wear life and an adjustable relief valve that protects against excessive pressures. XL Series pumps are available in five sizes from 1.25" to 4" (32 mm to 102 mm) with flow rates from 17 to 345 gpm (64 to 1,305 L/min). They offer working pressures up to 350 psi (24.1) bar in temperatures to 300ºF (148ºC).