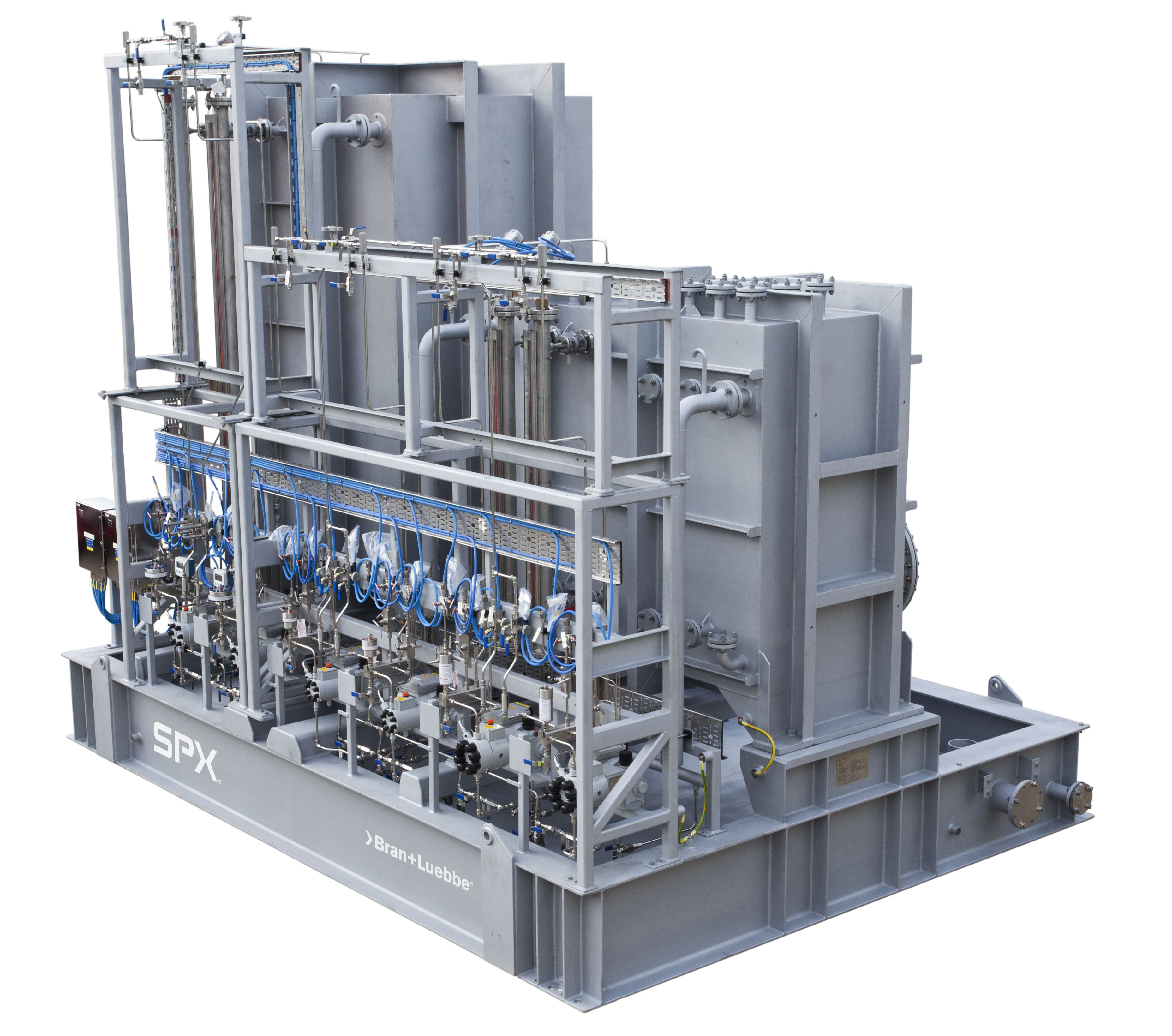 SPX Flow's Bran+Luebbe brand has developed the Novados double-acting, double diaphragm (DADD) metering pump for chemical injection applications, using technology to reduce the size and weight of a pumping installation.
Space and weight constraints are vital in offshore oil and gas installations and Bran+Luebbe's metering pumps and chemical injection systems ensure the precise and safe delivery of high value chemicals whilst meeting space and weight specifications.
The DADD addresses the physical constraints encountered on offshore platforms and uses a single gear, rather than the two gears required in traditional arrangements.
Novados metering pumps are designed to provide hermetically sealed handling of hazardous and dangerous chemicals. The inherent accuracy of diaphragm technology also assists in reducing raw material costs and increasing pumping efficiency in high flow, high pressure applications.
The benefits of the Novados pump are fully optimised when it is incorporated as part of an integrated chemical injection system. These systems can be designed to deliver precise amounts of chemicals, including antifoam, corrosion inhibitors, demulsifiers, glycol and polymers, at different points in the extraction and refining process.