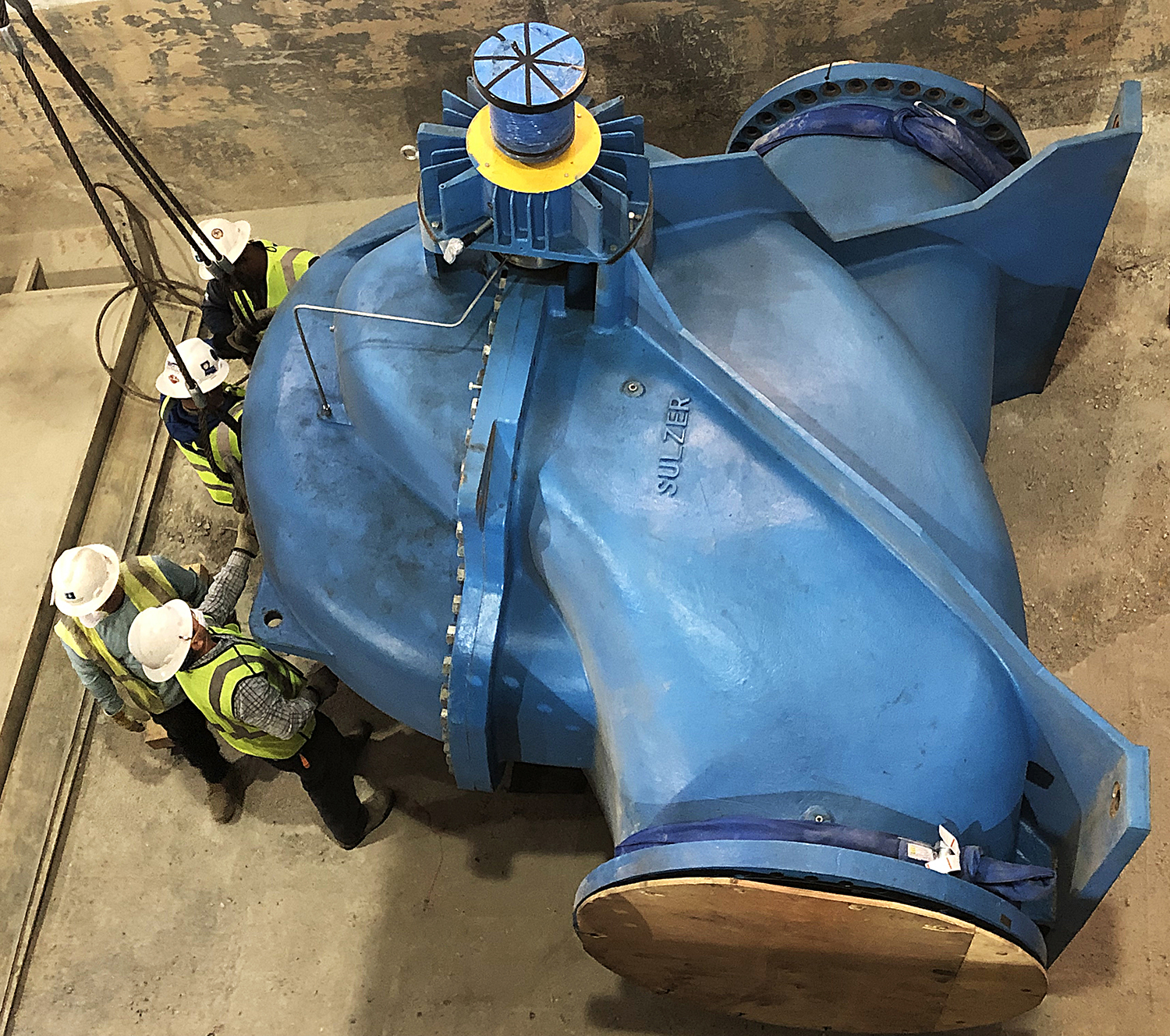 Sulzer recently took on the challenge to upgrade a 100-year-old pump installation in New Orleans as part of a long-term programme to improve the performance and resilience of the city's water system.
The Oak Street Intake Pump Station, built in the 1920s, is vital to the city's water supply network. The station's three main pumps can each deliver up to 80 million gallons (363,000 m3) of water per day.
After almost 100 years, the station's original pumps were becoming unreliable but the project to upgrade and replace the Oak Street facility's pumps was unusually challenging because all works had to be completed without modifications to the building. However, Sulzer was able to provide a design with sufficient capacity to fit in the footprint of the original units.
The SMDV 1000-1030A pumps are a standard product but had to be customised for the project. Sulzer pump experts in the US, Switzerland and China designed and built the single-stage, double suction, axially split pumps and their ancillary equipment.
Despite some installation challenges, the new Sulzer pumps have been tested and are ready for operation.