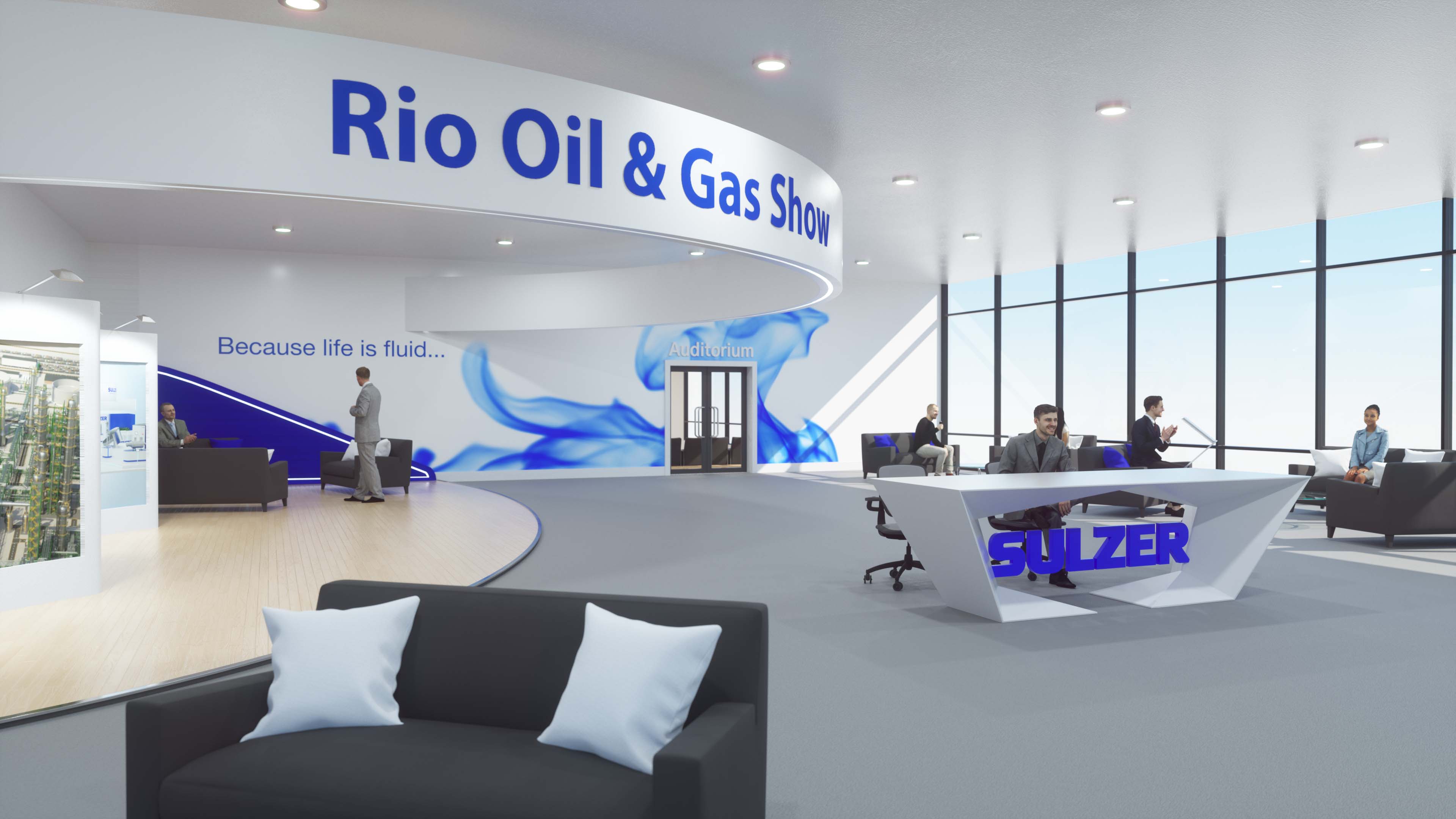 Sulzer will be using its new virtual conference venue at Rio Oil & Gas 2020, which is taking place from 1–3 December and allows attendees to explore the company's first digital conference, learn more about its offering and discuss project requirements with Sulzer experts.
Visitors can also explore 360° application environments and view 3D equipment models highlighting the company's maintenance services and pump design expertise and its mixing and separation technologies.
Sulzer provides engineering, maintenance, pumping and separation solutions for all types of oil and gas applications including offshore platforms, natural gas plants, refineries and petrochemical plants.
Entire processing plants, a refinery and large equipment that would be impossible to showcase at a normal exhibition can be explored through interactive 3D environments. The company's offering will be showcased using interactive hotspots that display detailed 3D product models, animations, videos and literature.
Sulzer's separation and mixing solutions for oil and gas applications, will also be on show in 360° virtual process skids, process plants and a column internals showroom. A full 3D refinery will be launched at Rio Oil & Gas show.
Sulzer experts will be live at Rio Oil & Gas 2020 from 1–3 December. Register to visit the show here.