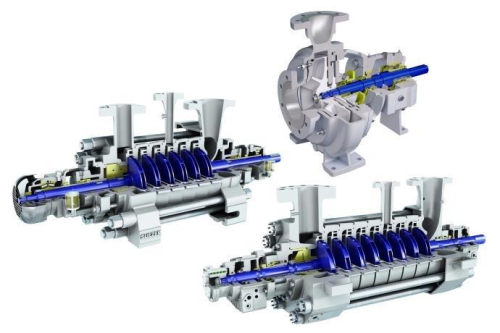 An order from EPC contractor Técnicas Reunidas involves 12 feedwater pumps for steam and power production. The high-efficiency boiler feed pumps will be manufactured at Sulzer's factory in Bruchsal, Germany. Sulzer expects to deliver these pumps by early summer 2017.
Sulzer has also secured an order from Valmet for 11 AHLSTAR centrifugal pumps, which will be installed at the Kilpilahti power plant. The AHLSTAR pumps, which will be manufactured by Sulzer in Finland, will be delivered in spring 2017. These pumps will be installed in the flue gas cleaning systems in two of three boiler plants that Valmet will deliver to Técnicas Reunidas.
The Kilpilahti plant, which is owned by Neste, Veolia and Borealis, is installing three new steam generators with a capacity of 450MW of thermal heat and a power output of around 30MW.
Last month, Sulzer announced that it was to supply six GSG barrel-type pumps for Forsmark Kraftgrupp's nuclear power plant in Forsmark, Sweden.