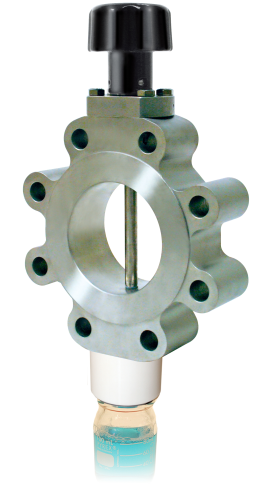 The SV Series Sampling System is designed to sample process fluids in process-piping systems to ensure quality, refine or verify the process being measured,  to capture true, clean and representative samples and to provide operator safety and limit operator exposure to reduce fugitive emissions.
The SV Series Sampling System valves feature an in-line closed-loop design engineered to collect representative samples direct from the process piping or instrumentation loop without the need for flushing. The SV Series Sampling System offers open-bottle sampling, needle adaptors for sealed-septum bottles or dry-disconnect systems and can be installed in both horizontal and vertical piping systems.
The SV Series Sampling System meets the strict standards established by regulatory bodies such as the Occupational Safety and Health Administration (OSHA) and the Environmental Protection Agency (EPA).
The SV Series Sampling valves are available in three configurations; the knob handle for tight/concise liquid control, the safety spring-to-close handle for safety assurance of automatic shut-off and the pneumatic actuator for sampling at regularly scheduled times.