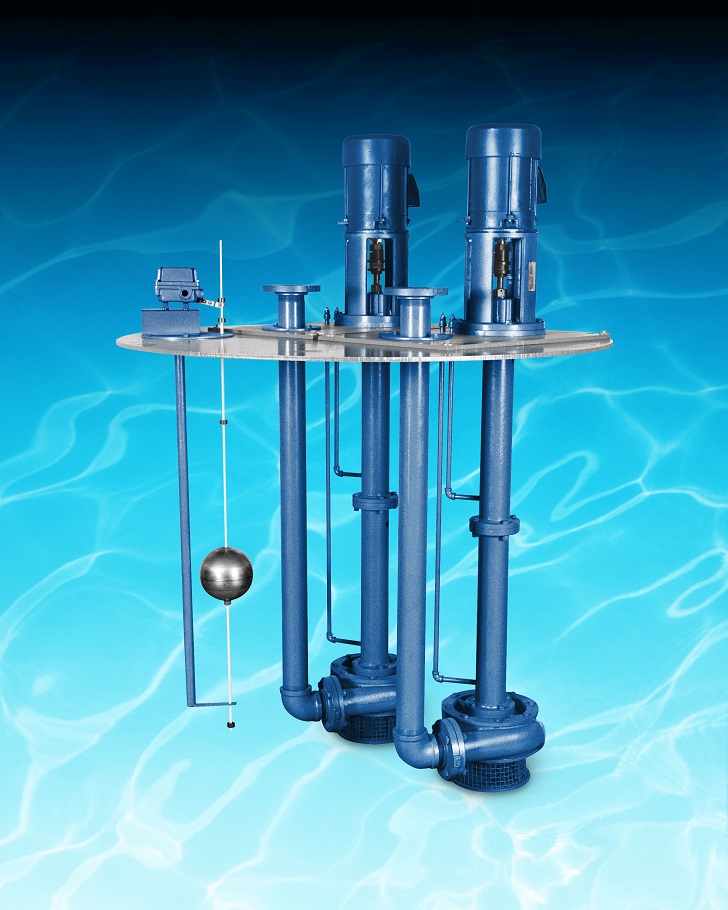 The Series 800 industrial vertical immersion sump pump from Vertiflo Pump Company can be used for sump drainage, flood control and process drainage to meet EPA and U.S. Occupational Safety and Health Administration (OSHA) requirements.
Designed for severe service at heads to 230 ft and temperatures to 350°F, the pump and operates in pit depths to 26 ft and up to 3,000 gpm.
Open impeller
The Vertiflo pump  includes carbon line shaft bearings, semi-open impeller with external adjustment, high-thrust angular contact ball bearing, 416 stainless steel shafts to 1 15/16 ins and a standard NEMA C face motor. Construction materials available are cast iron, 316 stainless steel or alloy 20.