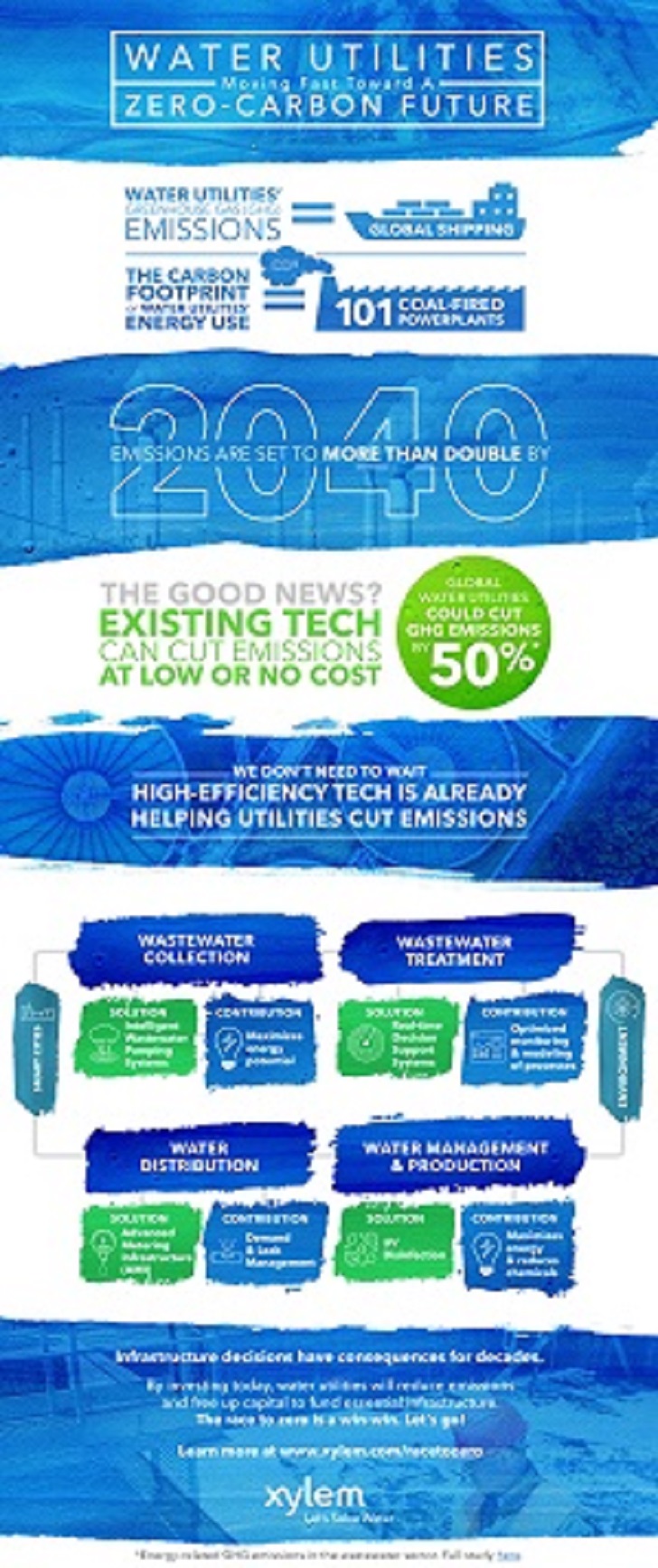 Water utilities could cut their emissions dramatically and quickly using current technologies, according to a new paper from global water technology firm Xylem.
Global water utilities account for about two per cent of greenhouse gas emissions – the equivalent of the world's shipping industry.
The paper, 'Water Utilities: Moving Fast Toward a Zero-Carbon Future' formed part of Xylem's contribution to COP26, where it was advancing sustainable water management practices.
Using exisiting technologies Xylem's study of wastewater infrastructure,'Powering the Wastewater Renaissance', found that 50% of electricity-related emissions from the wastewater sector can be cut with existing technologies.
These include intelligent wastewater pumping systems, adaptive mixers with variable speed drives, and real-time decision support systems. Xylem says about 95% of this impact is achievable at zero or negative cost.
In clean water, high-efficiency technologies such as advanced metering infrastructure also have a material impact on emissions.
Patrick Decker, Xylem's President and CEO, said: "Combined with changes in process, policy and practice, these solutions can get utilities well on their way to net-zero emissions."