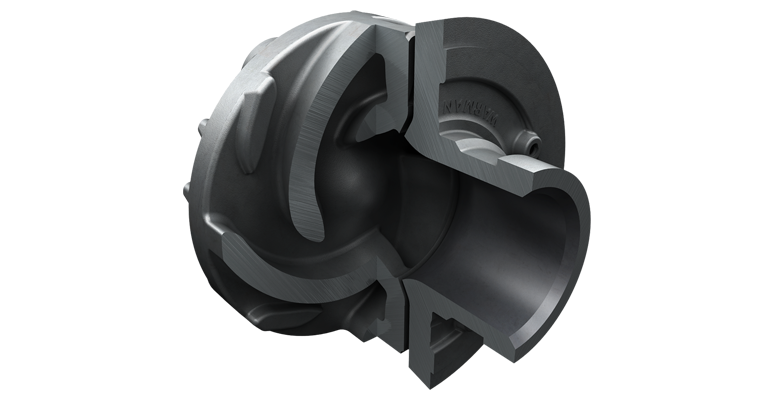 Weir Minerals' new wear reduction technology (WRT) for impellers and throatbushes is an inexpensive upgrade compatible with all Warman AH, M and L series slurry pumps for the mining industry.
The company says the retrofittable WRT can improve wear life by up to 50% and allows the use of the hydraulically efficient four-vane design to reduce operating costs.
The Warman WRT technology follows many years' research into the wear patterns and hydraulic performance of the WarmanAH pump's impeller and throatbush. Along with a vanelet on the back shroud, replacing the five-vane impeller with a modern four-vaned design improves fluid guidance through the pump.
The hydraulic refinements lower the pump's lifetime consumption and reduce the Net Positive Suction Head (NPSHr) requirements of the pump, compensating for process or feed changes which have sometimes left a Warman AH pump overtaxed.
This technology is already in use in a goldmine in Western Australia, where the installation of the technology has more than doubled impeller wear life in an application involving abrasive, highly viscous slurry and reduced total ownership costs by AU$27,000 per year.