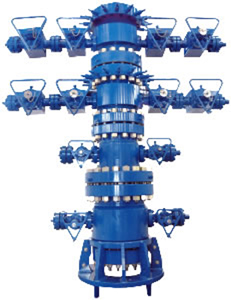 Singapore headquartered KOP designs and manufactures wellheads, surface trees, valves and actuators and provides aftermarket services.
KOP has a manufacturing facility in Batam, Indonesia, in addition to a network of sales and service offices in Asia Pacific and the Middle East. The business employs approximately 450 people. In the three years ending December 2016, KOP had average annual revenues of US$117 million and US$21 million in annual EBITDA. In 2017 KOP is expected to deliver revenues of around US$46 million and EBITDA of US$2 million.
Under Weir ownership, KOP's current management team will continue to lead the business, reporting into Weir's Oil & Gas division.
Weir Group chief executive Jon Stanton said: "KOP is a great company with a strong management team that we have admired for some time. It is a natural fit for Weir and extends our range of wellhead and other pressure control solutions. KOP's position in Asia also complements Weir's leading presence in North America and the Middle East and means our group is in an even stronger position to benefit as oil and gas markets recover in the future."
"KOP has done an excellent job in recent years of improving operations and expanding its footprint while adapting to challenging market conditions," said Kristian Røkke, CEO of Akastor. "Weir is an ideal owner of KOP and is well positioned to take the company to the next level."
The deal is expected to be completed in the third quarter of 2017.
Weir will fund the transaction through the issue of new ordinary shares equivalent to approximately 2% of issued capital.