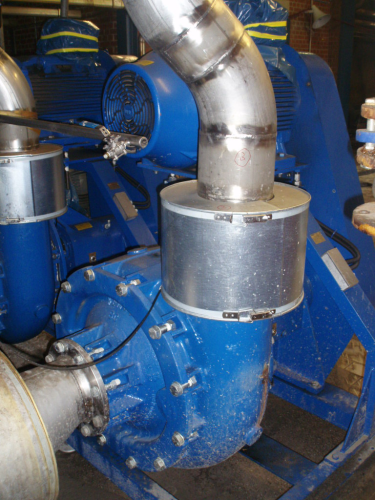 The WEMCO range, which is designed to handle large and abrasive solids and corrosive fluids, has been manufactured and sold in France for 60 years.
Tony Locke, managing director of Weir Minerals Europe, said: "Given the pumps' success and the positive feedback we've received from customers in France, now feels like the perfect time to bring them to the rest of Europe."
WEMCO pumps use vortex technology, with a recessed impeller that allows pipe-sized solids to pass easily, reducing abrasion and minimising the risk of clogging, thereby reducing the down-time in blockage-prone applications including in sewage and food processing works.
A simple design with minimal components and thick-walled castings allows WEMCO pumps to deliver the most rugged performance for the heaviest duty applications in industries including mining and dredging.