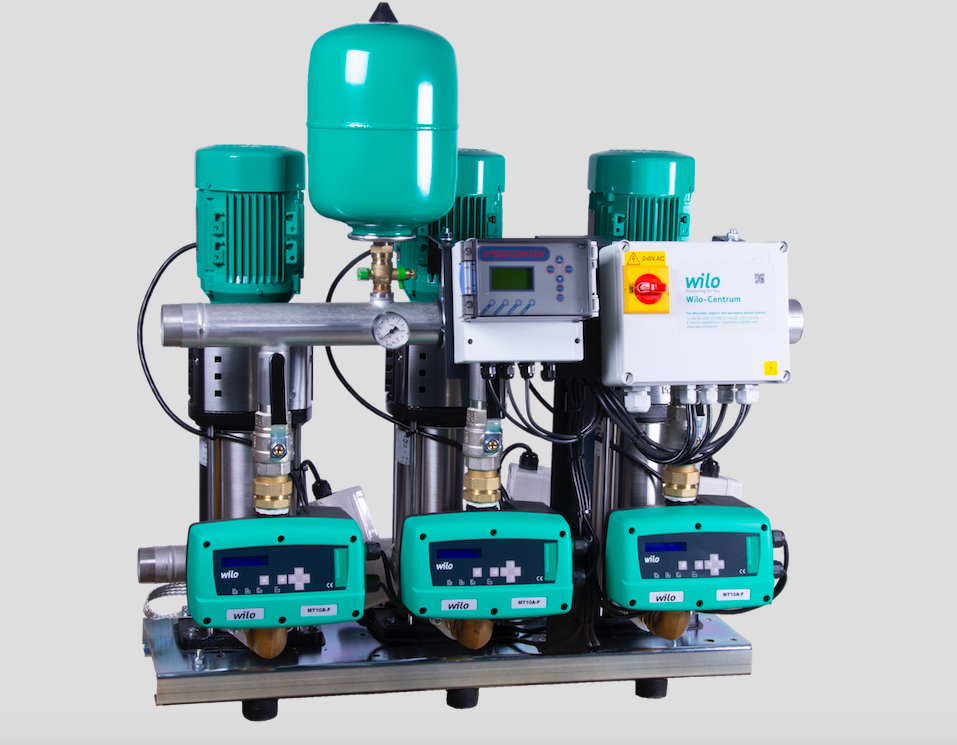 Wilo UK's new cold-water booster set range for drinking water pressure boosting has been created specifically for the UK market.
The Wilo-Centrum range is UK drinking water regulation compliant and complements and expands the current Wilo booster set product range.
Designed for light commercial applications, the Wilo Centrum features Wilo Helix high efficiency pumps, full variable speed control, small booster set footprint and is simple to set up.
As Wilo-Centrum is manufactured in the UK, the company says it is able to guarantee available stock to meet short lead time requirements and emergency replacements.
David Williamson, Director of Wilo UK, said: "Our products embrace the latest in innovative technology with sophisticated control systems to enhance energy optimisation and efficiency. The Wilo-Centrum will give UK customers added water boosting product options and is designed with the UK market, requirements and regulations in mind."